All children have asked themselves, "How do I show my mom how much I love her while simultaneously gaining a better knowledge of physics?" To the great relief of children and mothers everywhere, The Kinetic Universe and the Rutabaga Royal Family have supplied an answer. On Mother's Day, Sunday, May 12, the Eureka Waterfront Amphitheater comes alive with the kid-centered, family themed, Kinetic Classic. The event combines racing, costumes and parades with the zany, kinetic energy Humboldt County loves so much.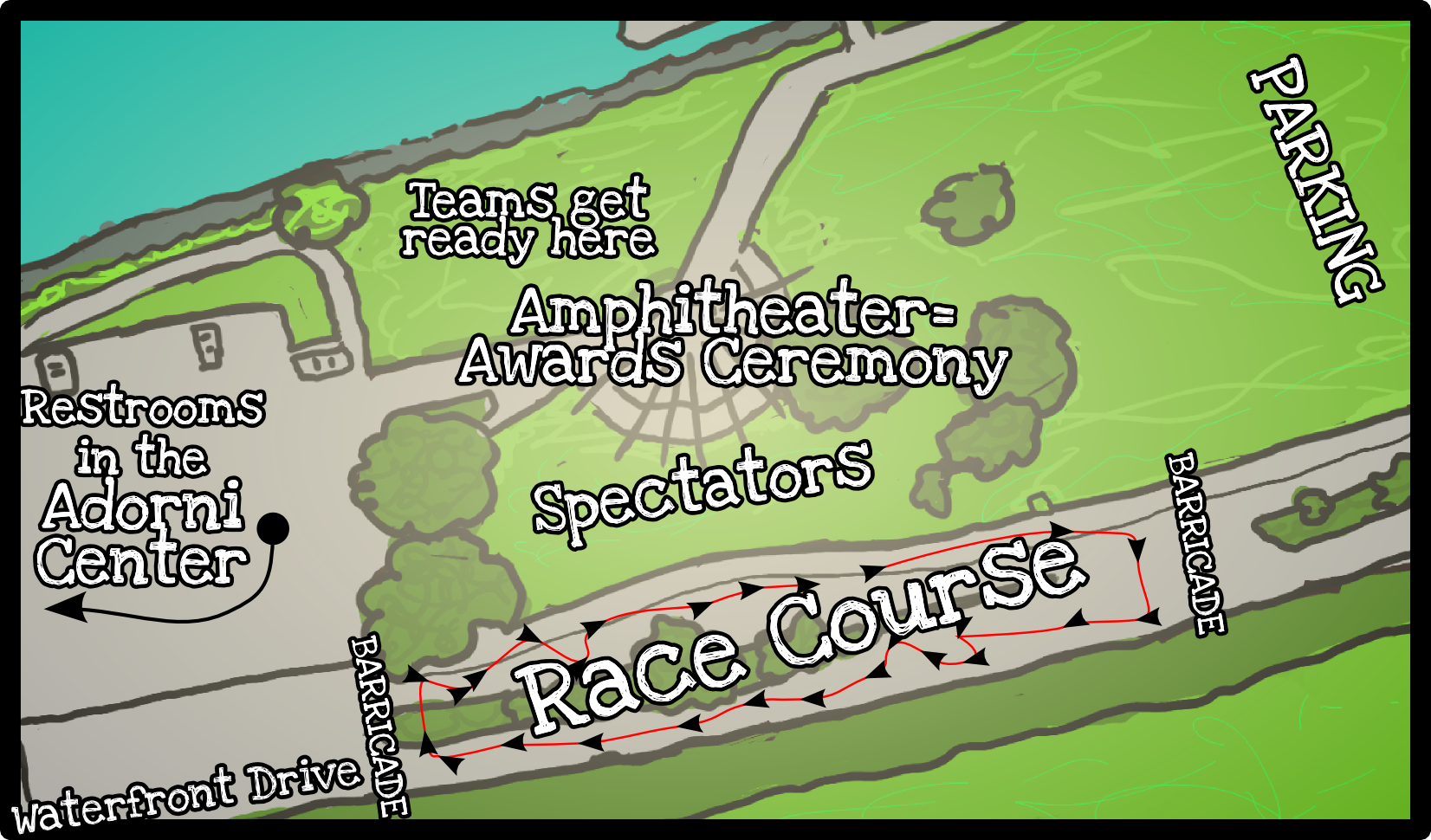 The kid-friendly Kinetic Classic course.
Moms, whether your kids are newborns or preteens, the Kinetic Classic can accommodate them all. There are three contests, each for a different age or grade level. The day kicks off with registration at noon, followed by the first activity, The Rutababy Buggy Bouncers parade, starting at 1 p.m. The parade is open to infants and toddlers, from 9 months old to pre-kindergarten (with an accompanying parent, of course). You can choose to decorate your stroller(s), or costume the whole clan; either way it's guaranteed to be an adorable parade.
The Rutabaga Rally, starting at 1:30 p.m., is a kinetic vehicle race, open to kindergartners through third graders. Each team (including an "Offishul Grownup") will design, build and race a non-motorized vehicle of choice. Then every team has to complete the fun and challenging obstacle course, with each team member completing one section of the course. You know, like a rally.
The final event, starting at 2:30 p.m., is the Kinetic Push Kart Dash. The dash is open to fourth through sixth graders, and it's like a junior Kinetic Sculpture Race, but with a twist. Unlike the larger kinetic race of Kinetic Classic's namesake, these vehicles can't be driver-propelled; the race has to be completed by being pushed halfway through the course — and coasting to the finish. Physics, huzzah!
In between scheduled events, there will be fun games, snacks, awards and activities. And, yes, that includes face painting. You can find more information on rules, requirements and registration at www.kineticclassic.org, or by calling The Kinetic Universe at (707) 786-3443. And, to all the participants, may the kinetic force be with you.