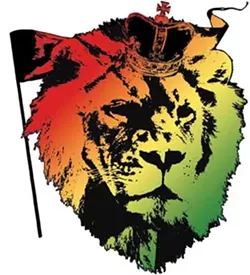 Here they are, reggae fans: the official entries in the
Journal
's Reggae on the River contest, in which we award four four-day passes to the creator of the most original and creative video of 29 seconds or less. We have 10 entries posted below.
Don't forget: We are including reader response in our deliberations, so help us pick the winning entry by submitting your comments below.

Entry #1: Maia Werronen of McKinleyville:


Entry #2:
Camilla Ruth Tyler of Samoa:
Entry #3:
Kendsey McMahan of Eureka:
Entry #4:
Ann M. Harper of McKinleyville:
Entry #5:
Colette P. Waters of Sacramento:
Entry #6:
Dylan Baumann of, uh, California:
Entry #7:
Ricky Harvey of Arcata (probably NSFW):
Entry #8:
Shawn Harper of McKinleyville:
Entry #9:
Leishara Ward of Eureka:
And a bonus:
Entry #9.1
, also from Leishara Ward, who explained that this is the better of her two videos, but she couldn't figure out how to turn it right-side-up. So if you're watching this on a smartphone or tablet, try setting it on a flat surface and then walking around to the other side.
Entry #10: Kelsey McMahan of Eureka: