Your dog loves you, but sometimes it feels like everything is about you: Seeing you out the door, waiting for you to come home, listening to you complain about how someone's chewed your remote. Let's not be so self-centered, shall we?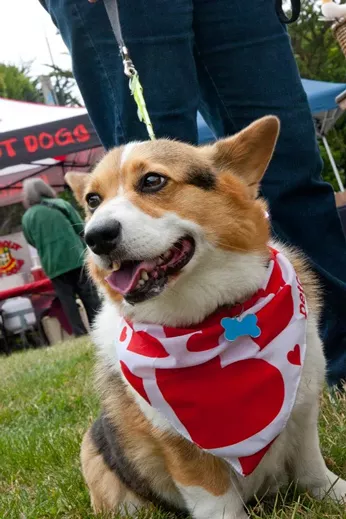 Wade Barrett Photography
What up, dog?
Woofstock
is back in
Halvorsen Park
this Saturday from 10 a.m. to 5 p.m. ($12). Music from
Silver Hammer
,
Kindred Spirits
and
Rooster McClintock
is sure to soothe the savage beasts, and there'll be plenty of food, even for people. It's all put on by the Sequoia Humane Society, a no-kill shelter, by the way. Phew.
Your pets can try their paws at dog games like weenie bobbing, bobbing for baubles and a treasure quest. Has Fido fallen in with a bad pack? Watching too much
Giggy
? Sniff around the
K-9 police dog demonstration
for some positive role models.
Canines who like a little competition might want to enter the contests for best trick, best tail wag, best costume, best kiss or the sometimes cute, sometimes disturbing dog/owner lookalike contest.
The
Mutt Strut
walk-a-thon starts at 11 a.m. Get there early to register and put down your $25 (which also covers your entry to Woofstock) and parade your pup along the waterfront to raise money for shelter animals. You can even form a team! Just make sure everybody's got their tags and shots. And leave the cat at home.
James R. Martin Photography
Bubbles.