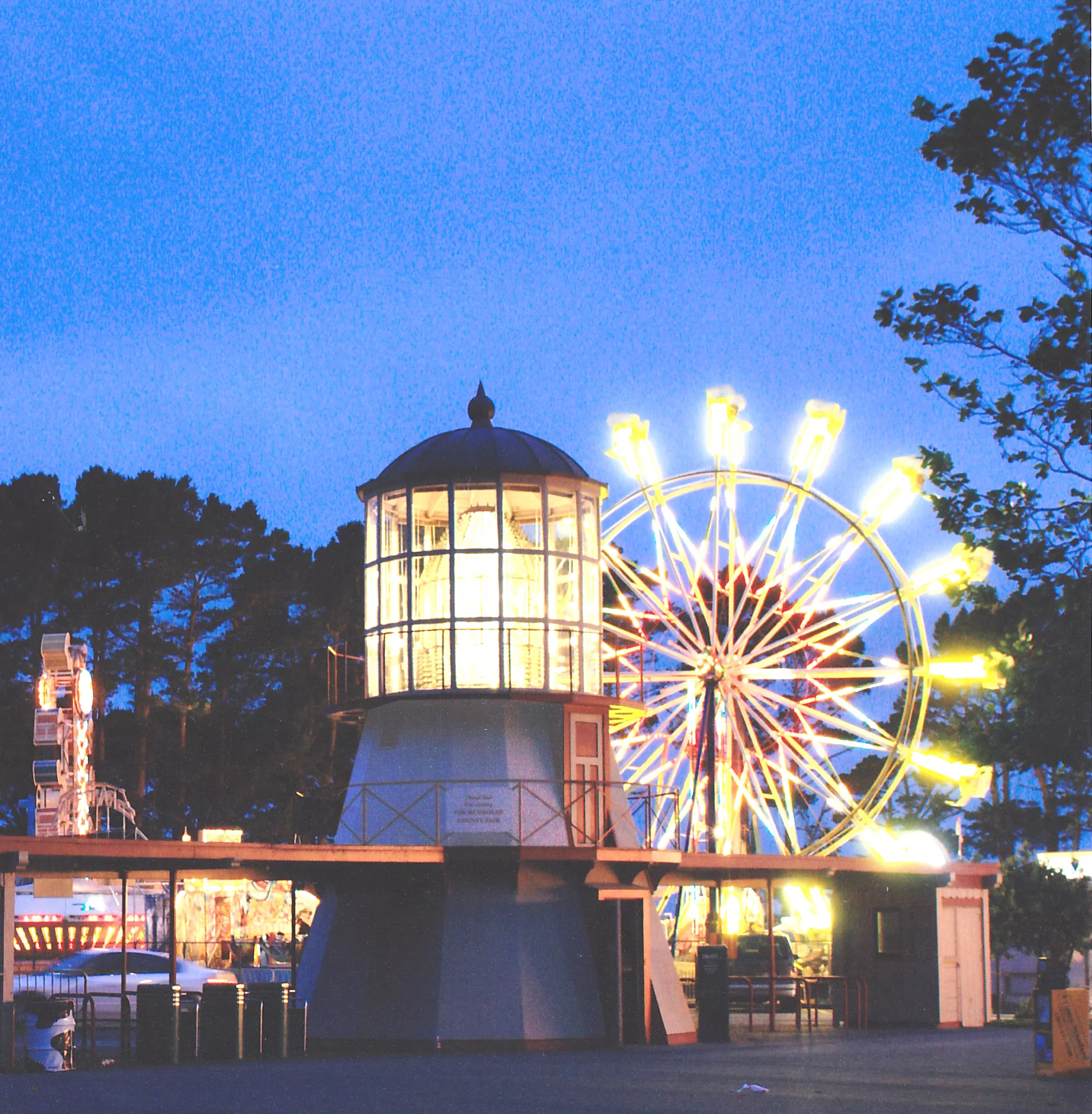 Who doesn't love a fair? Rides, games, fried food, livestock, crafts and more fried food. For a brief moment, I felt like I'd covered all that with at Redwood Acres and the rodeo in Fortuna. But the Humboldt County Fair, now in its 117th year, is the mother of them all. It's on from Aug. 14-25 at the Ferndale Fairgrounds, and resistance is futile.
After all, you're not going to stay home and miss that sweet cut-grass-in-the-evening smell, the tilt-a-whirl lights coming on at sunset and the joy of walking around and tipping your hat at your neighbors. Nor are you going to skip the races.
There are a couple of ways to approach the races. Some bet with elaborate systems on every race, jealously guarding their picks. Other more capricious types choose a name and cross their fingers. Some people just look at it as a chance to wear a fancy hat. That might be the way to go for the risk-averse, but why not gamble something?
Even if you're not a gambler, put down a few bucks, kiss your ticket for luck and yell like crazy when the horses make their final turn. (Full disclosure: Last year, after two horses dropped out of a race, I bet everything on Divorce Attorney — how is that horse not a money maker? — to win, place or show. It just had to stay out of the last two places. No such luck. Meanwhile, a two-year old kid next to me picked the trifecta for her mother. You just never know.)
If you prefer slower moving livestock, there are barns full of 4-H animals for you to inspect with your thumbs hooked in your pockets. Then you can grab a bag toasty kettle corn and peruse the exhibits and goodies from all over the county. On your way out, if you have any money at all left over from the carnival games and the races, pick up some jam or a pie and make that county fair feeling last a little longer.