Bridgeville is one of Humboldt's little gems, a friendly and quaint village nestled among the redwoods in the rural reaches of the county. Don't let Bridgeville's bucolic smallness fool you, though; that town knows how to have a good time. Saturday, Aug. 17, is the 17th annual Bridgefest and Flying Saucer Contest, and it is a sight to behold.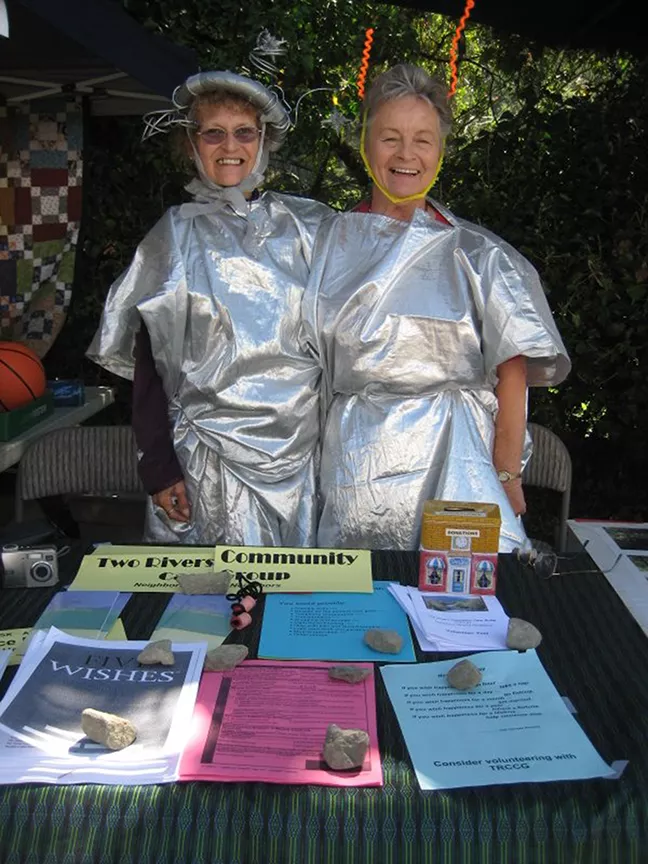 Held on the old, stone Bridgeville Bridge, the festival-based contest is both an exercise in physics and a costume extravaganza. Costumed contestants compete, following the detailed rules found on the event's website, to design, build and flawlessly launch and land hand-propelled flying saucers (think Frisbees, but more sciency). In teams of two, the contestants participate in front of a panel of three local judges and are awarded points for multiple criteria: design, overall performance and presentation, accuracy (there's actually a bulls-eye), distance and so much more! Anyone can enter with a $5 fee, and you can register from 11:30 a.m. to 1 p.m. on the day of the event.
If the spectacle of silly people doing strange things isn't appealing enough, keep in mind there's an entire festival surrounding this contest. There will be a slew of local vendors and live music from Attila & Friends, Melange, Knights of the Van Duzen, and many more. No one should launch flying saucers on an empty stomach, of course, so the Bridgeville Fire Department will be barbecuing hamburgers and hot dogs. That is a lot of fun and entertainment for a free event.