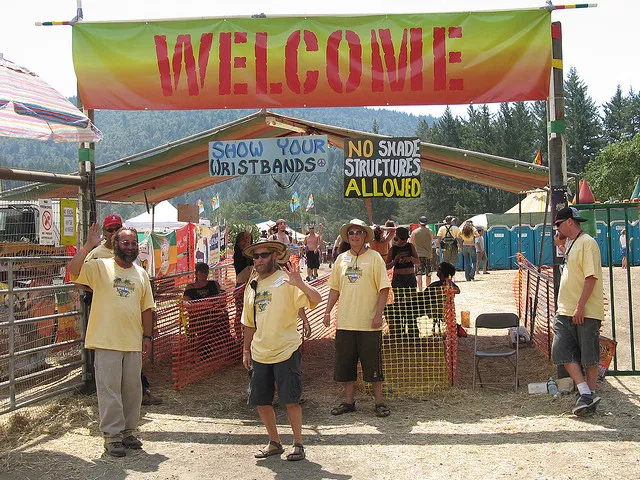 Bob Doran
The gates of the Dimmick Ranch in 2006.
The Dimmick Ranch, the foreclosed battlefield on which Reggae Rising made its last stand against Reggae on the River, has finally sold.
J.J. Hanley, a San Francisco tech industry businessman, signed papers for the property on Aug. 30, along with five partners, Ben Bleiman, Duncan Ley, Mark DeVito, Matt Klyce and Mike Naugle (all of the Bay Area). Some of the partners are longtime reggae concertgoers who, having followed the drama surrounding the ranch, saw enough potential in the land to put down $1.2 million.
For now, the property is only for personal use, and plenty of work needs to be done on existing structures. Hanley says the group is figuring out how to go about hosting events, festivals and concerts "the right way." He also says they would be happy to work with the Mateel Community Center and other community organizations. Hanley and his associates may also donate some of the unusable land to the Forest Service.
The partners are also thinking of renaming the place for a fresh start. So far, the top contender is "County Line Ranch." Any other suggestions, folks?