Sure, Walk the Line was nominated for five Oscars, but wouldn't it be even better with pie? Ever hear Johnny Cash's "Pie in the Sky?" A nice, big piece of pie (with black coffee) is the perfect accompaniment to the music of the Man in Black.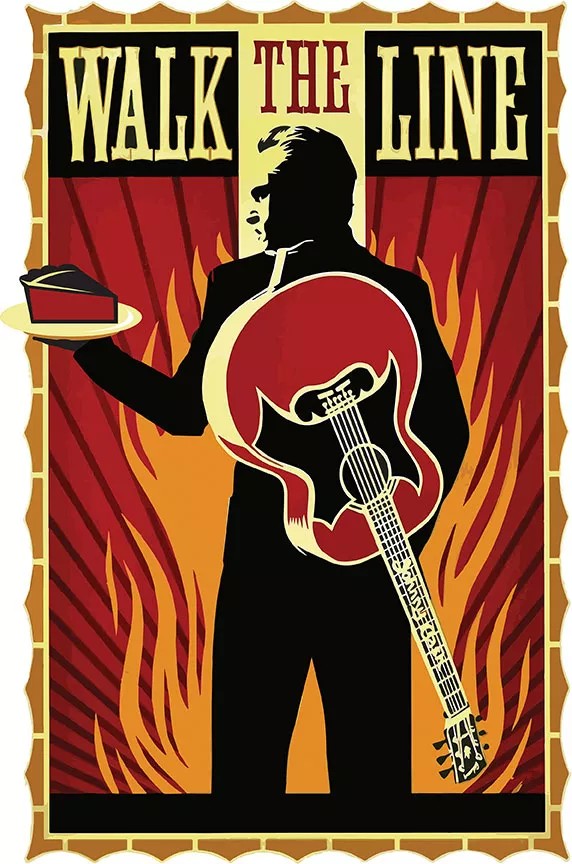 Get it one piece at a time at the Music, Movies and Pie night on Tuesday at the Ferndale Repertory Theatre ($15). Doors open at 7 p.m. with Paul Beattie of Ferndale Music Company covering some Cash songs for the crowd. You get a slice of heaven from the Ferndale Pie Company and a hot cup of joe from Gold Rush, too.
At 8 p.m., settle in for a screening of the Walk the Line, starring Joaquin Phoenix and Reese Witherspoon. Just think how much more beautiful their love story will be with pie.
They should do this all the time. And hey, they're going to! Music, Movies and Pie is a monthly series that the theater, pie and music folks have put together. The upcoming films haven't been announced yet, but how can you lose? Plus, some of the proceeds go to the Ferndale Museum.
Pick up tickets at Ferndale Rep, Ferndale Pie, Ferndale Music or at the door. Easy as, well, you know.