Tony Smithers
Haters gonna hate. Emerald Empire LARPers at the fair on Saturday.
The mud is just making it
more
medieval. It's also making admission free. Over at the Excalibur Tournament and Medieval Market Fair next Mad River Hospital, LARPers, jousters, knights, ladies and wenches are still going on with the show.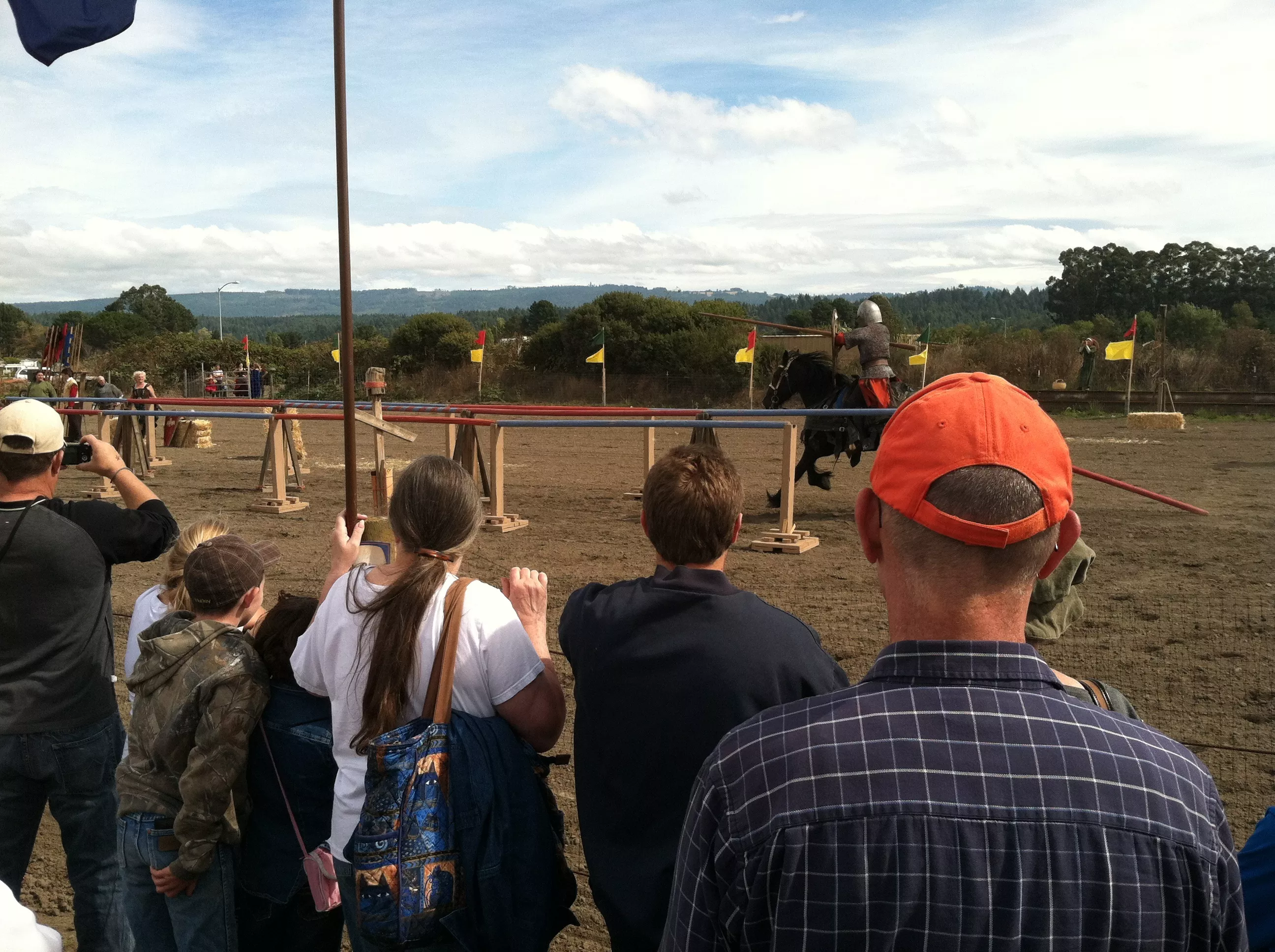 Tony Smithers
Jousting on Saturday in fairer weather.
Due to rain, admission is free. Also the jousters are "mud-skiing," a rare medieval practice about which much is written and little is known.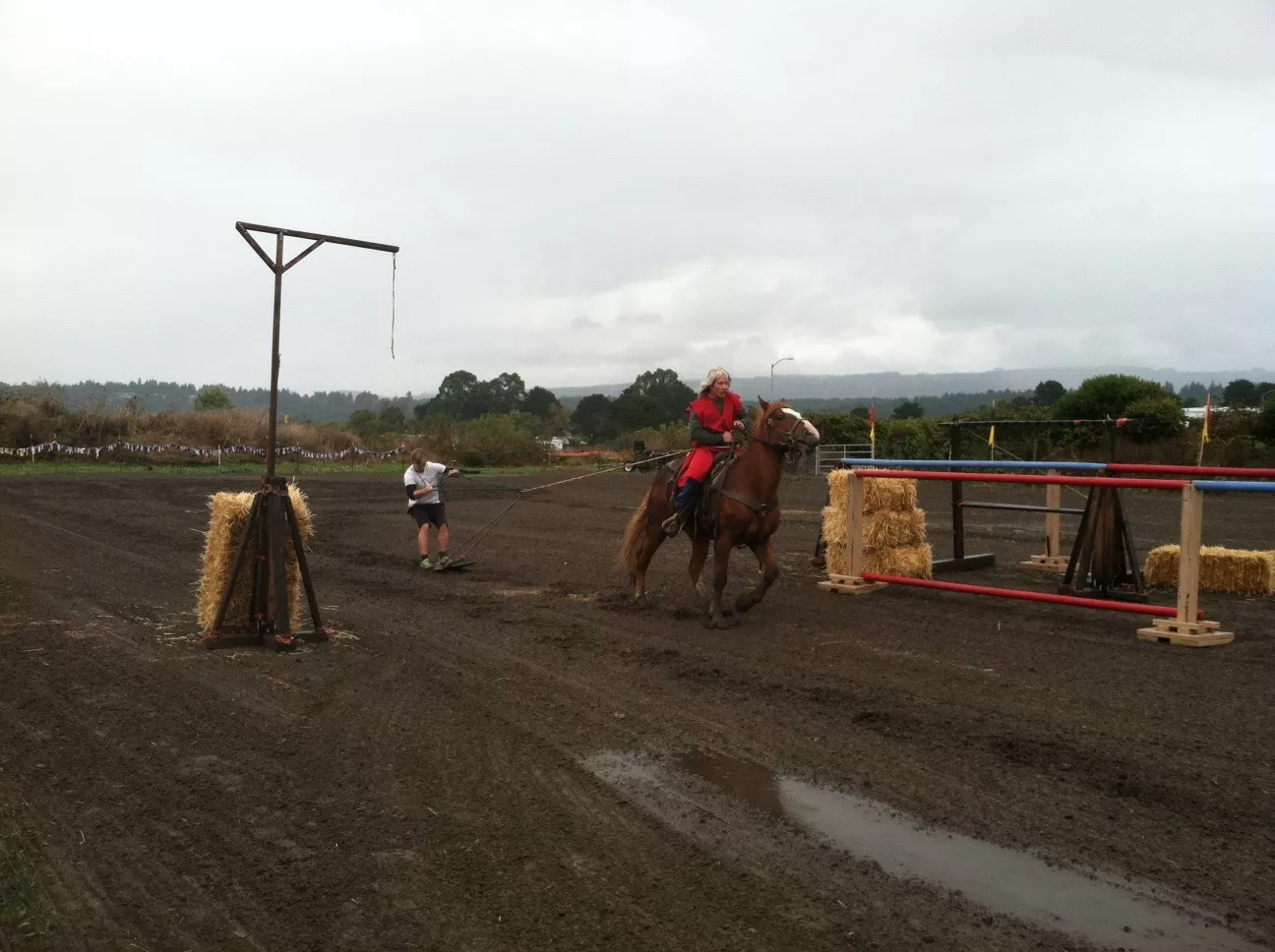 Tony Smithers
Ridin' dirty. A mud-skier hitches a ride behind a jouster.