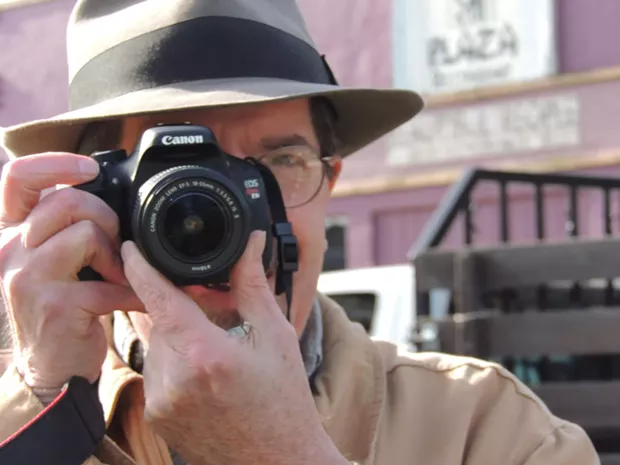 Just so you're in on the lingo, Bobarazzi is a made-up word based on another made-up word, paparazzi. Fellini coined it in La Dolce Vita to describe pesky photographers chasing after celebrities. (There was even a character named Paparazzi in the movie.) The news cameramen used flash cameras that made a popping sound — there's some onomatopoeia involved. You get the idea. Bobarazzi is a word someone made up for me. This is a place for some of my photos.
What about me? I've been shooting photos for the North Coast Journal for a long time. I hope I'm not that obnoxious. I use a flash sometimes, but not always, and it's quiet since this is the digital age. We don't have that many celebrities, mostly just regular people doing stuff. And I will shoot some other things too, not just people. As Caroline Fernandez, our production manager put it, I have "cart blanche to shoot whatever." Watch for some of my photos here.
By the way, I did not shoot this picture, it's by my friend Sandy Scott, executive director of the Arcata Chamber of Commerce. She likes my pics, and I like hers.