Bob Doran
Nik Turner
Visionary psyche music pioneer
Nik Turner
, from the British bands
Hawkwind
and Space Gypsy, played for a tightly packed house Wednesday at the Shanty.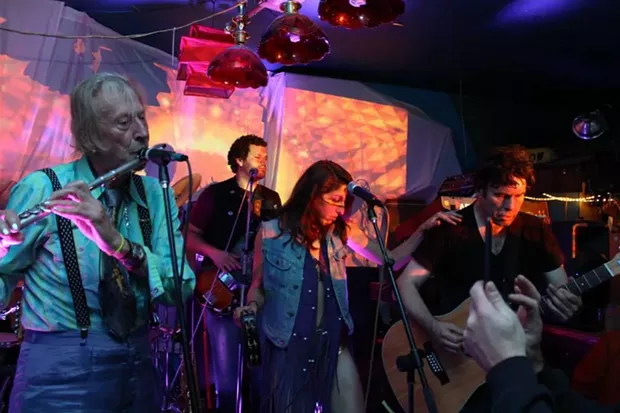 Bob Doran
Nik Turner and Hedersleben
His psychedelic krautrock backup band
Hedersleben
added layers of sonic madness. The crowd responded.
Bob Doran
Hedersleben, Nicky Garratt guitar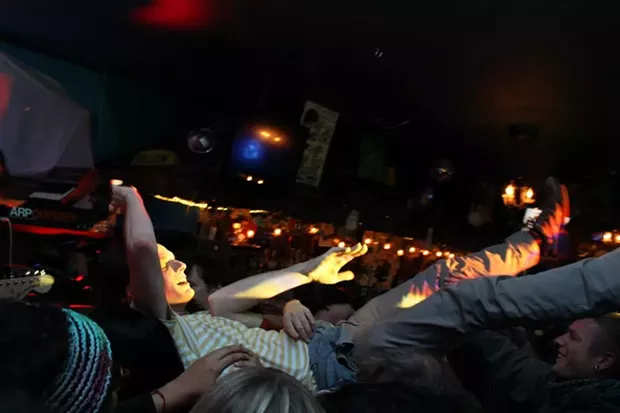 Bob Doran
Merrick surfs
Opening the show: the wild new noise band CV,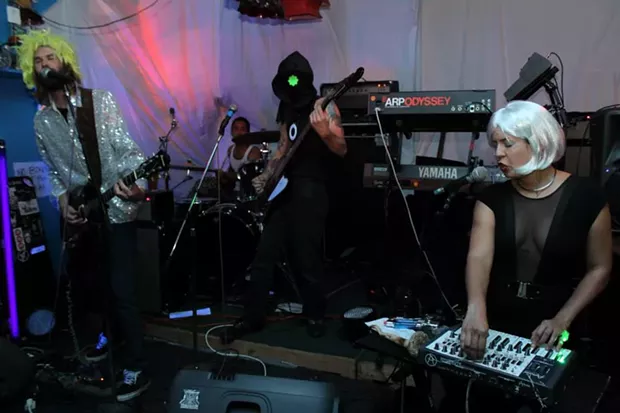 Bob Doran
CV
and local neo-psyche masters
White Manna
, just returned from an extensive European tour.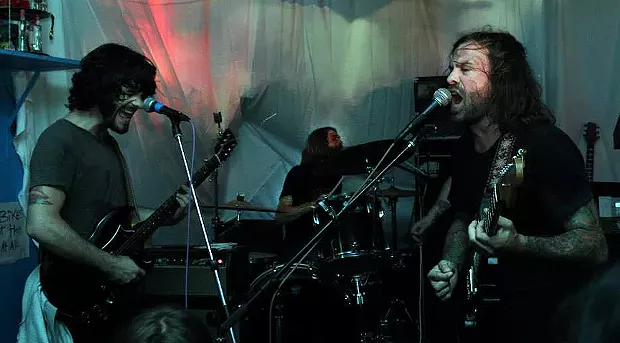 Bob Doran
White Manna