You will never be as cool as Reggie Watts. Sorry — hard truth. Your best bet is to bask in the glow of his reflected cool by seeing him do his stand-up/hip-hop improv/performance art thing at the Van Duzer next Thursday, Oct. 17, at 8 p.m. ($45, $15 HSU students).
Watts could have become a hip-hop star, a producer or a comedian, but he's done a far more interesting thing by kind of becoming all of those things. Dressed in a lumpy sweatshirt and under a bouncing cloud of an Afro, Watts plays keyboard and does some world-class beat box — all of which he samples and loops into a track over which he might rap or sing in an Al Green falsetto.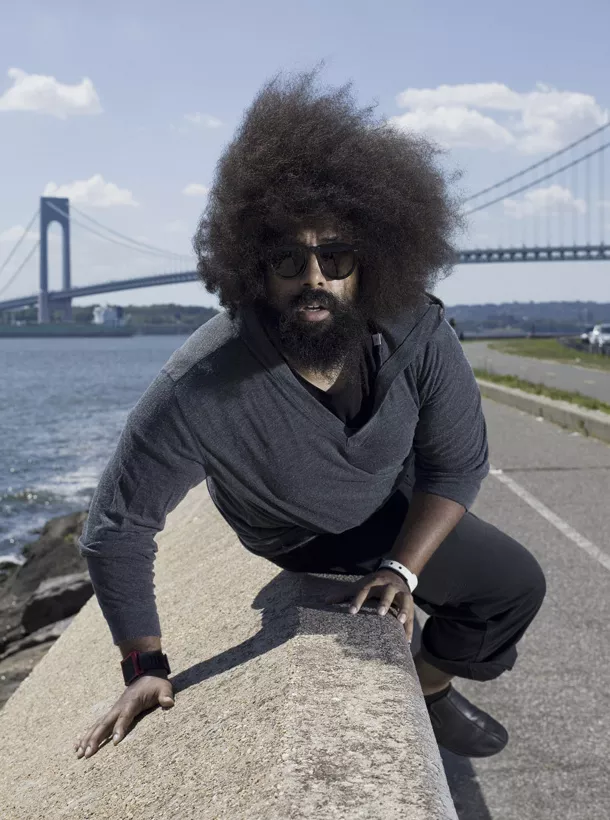 Photo courtesy of the artist
Mr. Watts has the flow.
Or he might use one of the million other voices hiding in there — Watts zips back and forth between personas, accents and styles seamlessly. Playing it straight no matter how awkward the lyrics get, he pokes fun at hip-hop and R&B tropes (the sex and violence we expect) and makes you laugh. But you still want to get down.
Between those improv numbers (wait, are they improv?) he speaks eloquent nonsense with a weird, shy authority, like a high grad student stretching out an essay. It's impossible to pin down any meaning or message, which might be the meta-hip direction in which cool has gone. Either way, Watts is shifty, smart, funny and cooler than us all.