Another Friday, another rockin' night on the town, beginning with horn player Karl Denson and his Tiny Universe throwing a Ray Charles Boogaloo Dance Party.
The dancing at the Arcata Theatre Lounge started with Zach Deputy, one-man-band getting the crowd going with looped guitar, keyboards and bass.
The Tiny Universe and the Cosmic Horns funked it up with some tunes off a new album.
Then Zach returned to the stage to supply vocals on well-chosen (and well done) classics from Ray Charles' songbook.
Meanwhile across town at the Jambalaya, Humboldt's No. 1 hip hop duo Potluck kicked off the Rugged and Raw Tour.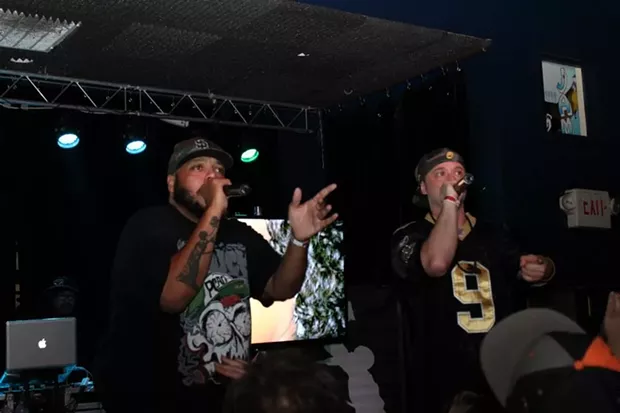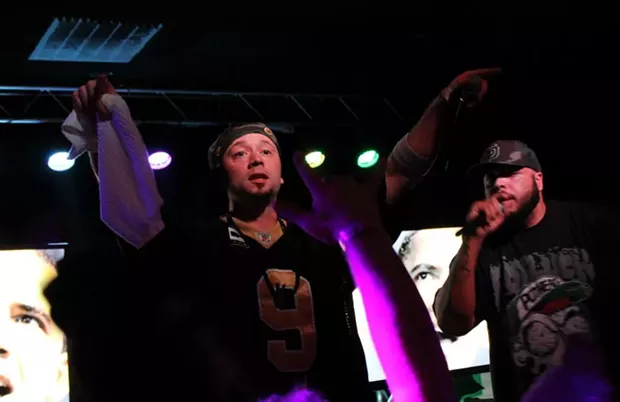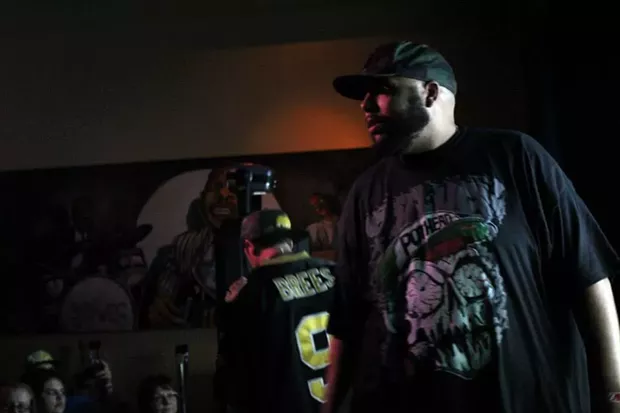 Underrated and 1 Ton have more than a couple dozen shows between now and December, not an unusual thing since they signed with the Suburban Noize label.