Humboldt Unbound
, a grand, fanciful, poetic, theatrical biography of the Baron Friedrich Wilhelm Heinrich Alexander von Humboldt, namesake of the county where we live, began a two weekend run last night at Humboldt State University. A gala champagne opening helped introduce the cast and crew.
Joseph Karl Stieler (1781–1858)
Friedrich Wilhelm Heinrich Alexander von Humboldt
Dell'Arte Producing Artistic Director Michael Fields watched from the back with the play's Associate Scenic Designer Lynnie Horrigan (also Michael's wife).
Bob Doran
Michael Fields and Lynnie Horrigan
The role of the globe-trotting Humboldt, a geography "rock star" of his time, according to Fields, was shared by Steve Cunha, chair of HSU's Geography Department, playing "old" Alexander.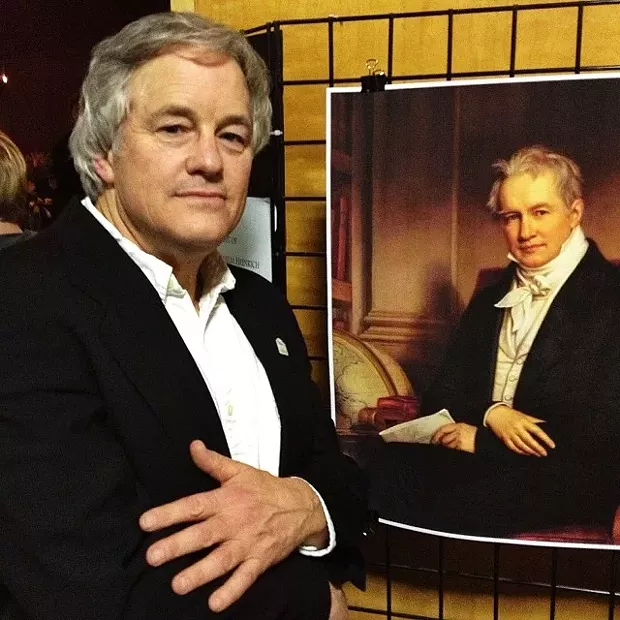 At the gala, Cunha was flanked by Mark Teeter, who played the young Humboldt, and Luke Tooker, who played Alex's travel companion Seifert.
Bob Doran
Mark Teeter, Steve Cunha and Luke Tooker,
Dell'Arte's composer Tim Gray was responsible for a textured sound design.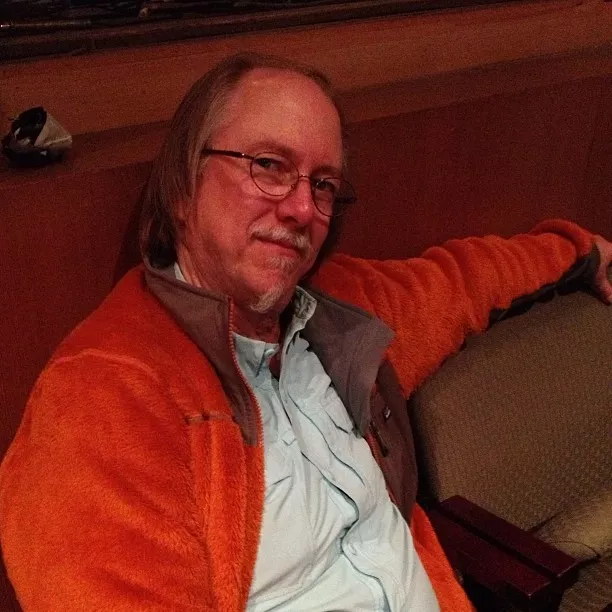 Also note worthy among the cast, Samantha Herbert who played multiple roles, highlighted by an expressive dance as "A Parrot Who Speaks the Language of the Dead."
Bob Doran
Samantha Herbert and a drawing of a parrot by von Humboldt
It should be noted that Cunha has a long history of impersonating 19th century gentlemen. In the latest HSU graduation ceremony he gave a speech to the class of 2013 dressed as Alexander von Humboldt.
Humboldt Unbound
continues its run at the Van Duzer Theatre this weekend with shows Friday and Saturday at 7:30 p.m. The play continues next weekend with shows Thursday, Friday and Saturday, Nov. 14, 15 and 16, again at 7:30, concluding with a Sunday matinee Nov. 17, starting at 2 p.m. For more on the play, Fields and the life of von Humboldt check out
Bill Kowinski's story on the play.
Spoiler alert: On a personal note, this writer was taken by surprise by the play. The opening scene of
Humboldt Unbound
has the older Humboldt punctuating a speech with him suffering a stroke. While shooting the photo above of Cunha as von Humboldt,
my pictures of the graduation
came to a halt as I suffered a stroke. I am still recovering though rehab.