There are hundreds of Christmas movies to choose from and selecting the right one can be the daunting task that finally tips you over the edge into Christmas craziness. We've all been there. One second you're browsing your DVD shelf and the next you're on a fifth-story ledge with
Miracle on 34th Street
in one hand and
It's a Wonderful Life
in the other. Here at NCJ, we want to save you from the impending insanity with a few recommendations. Here is our list of carefully selected Christmas favorites.
Grant Scott-Goforth
: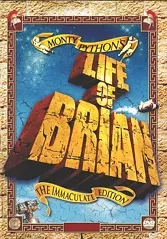 Sure, this one makes the list on a technicality, but it
is
undeniably awesome. If you're unfamiliar with the works of Monty Python, then shame on you.
Life of Brian
is the sordid tale of the boy born one manger over from Jesus. Really, it's a case of mistaken identity with a little soul-searching thrown in for good measure. But, mostly, it's just hilarious. Exhibit A:
Ryan Burns
:
Burns' choice smacks the wholesome right out of Christmas. Billy Bob Thorton can't quite fill-out the Santa suit, but he makes up for it by being an absolutely horrible human being. Behaving in ways that would make the Grinch cringe in disbelief, Thorton's Santa is in a league of his own.
Jennifer Fumiko Cahill: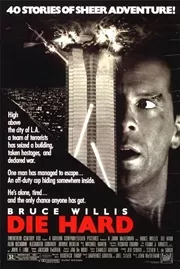 It's just not Christmas until Bruce Willis walks barefoot over broken glass. Badassery aside,
Die Hard
exemplifies the spirit of Christmas. One man goes to painfully awesome lengths to reunite his family, showing his love for his wife by absolutely destroying Hans Gruber. When's the last time someone beat up Alan Rickman for you on Christmas?!
Heidi Walters
: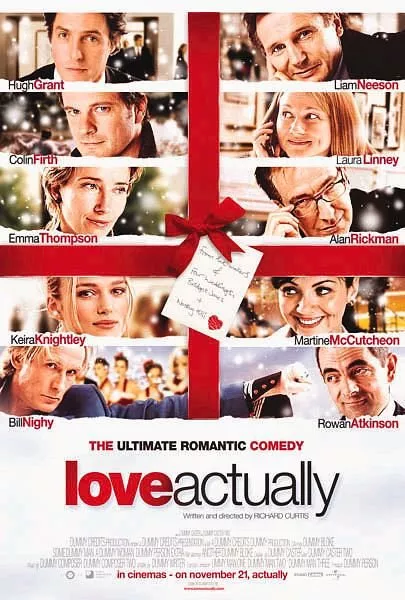 This movie is undeniably adorable and hilarious. Don't let the multitude of copycat holiday-themed crapfests deter you.
Love Actually
's cast alone makes it better than most movies, Christmas-based or otherwise. Also, no other Christmas movie includes this hilarious scene:
Dev Richards:

There are a bazillion reasons why this is the best Christmas movie, but we'll just include a few for good measure: Liev Schreiber in drag, Adam Sandler with a ukele and Madeline Kahn just being Madeline Kahn.
Mixed Nuts
is a '90s masterpiece that was swept under the rug. It just isn't Christmas without Parker Posey and Jon Stewart on rollerblades.