Lonnie Bruhn is one funny cripple. He uses that particular c-word shortly after he's clambered onstage with his cane and/or walker. You'll get over it. Maybe when he extols the virtues of his tricked-out walker — two words: drink holder — or tells the story of rolling it into a strip club.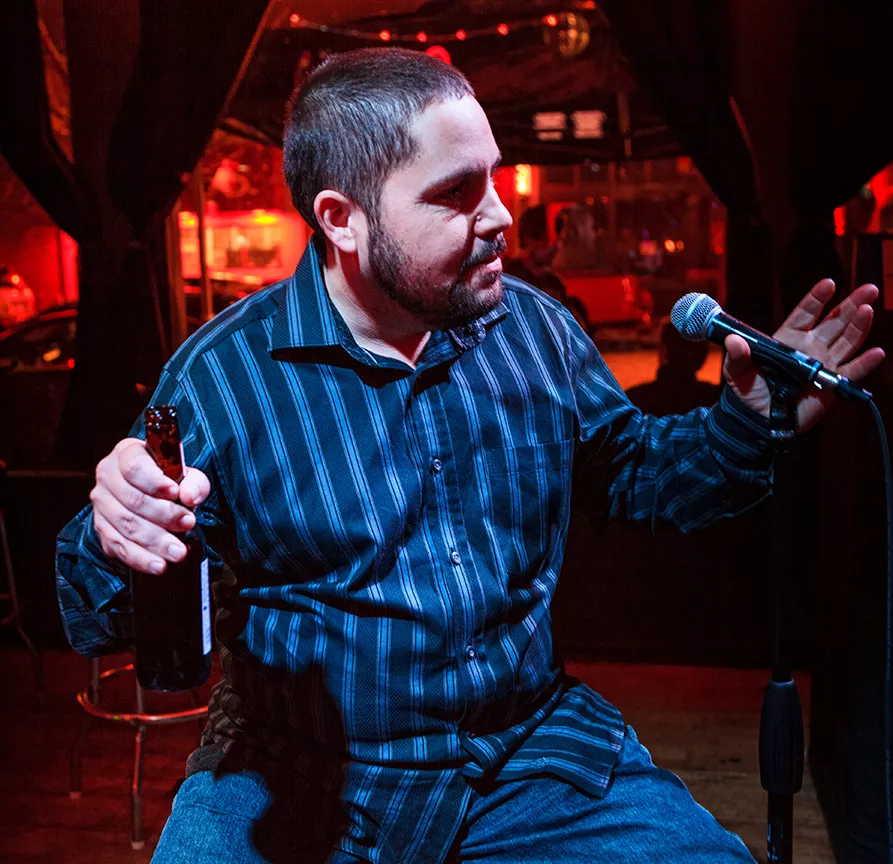 Bruhn, who always knew he'd do comedy, has an eye for hilarity, even when it's a little too soon to joke. As a child, he watched his mother fly into a rage, stomping up and down on his favorite hat, and thought: "Someday I'm going to make people laugh about this."
The Portland comic is not interested in varnishing the truth about living with cerebral palsy (or being a father or anything else, really) or giving anybody a gold star for being sympathetic. His set at Humboldt Brews on Tuesday at 9 p.m. presented by Savage Henry ($5) is not going to turn into a McDonald's Special Olympics commercial.
Instead, prepare for the raw observations of a smart, grumpy, insightful, mildly horny, likable guy who loves his life and finally got his diabetic kid to clean his room by hiding the insulin somewhere in the mess.



More of Lonnie's bio and videos can be found at his
website
.