Feel like a little True Grit meets true crime? Mozy over to the Bayside Grange for the Clark Historical Museum's third annual Murder Mystery night at 5 p.m. on Saturday ($50). It's an Old-West-themed event, and a chance to get in full dude drag — you don't have to, but come on. You know you look good in that 10 gallon hat.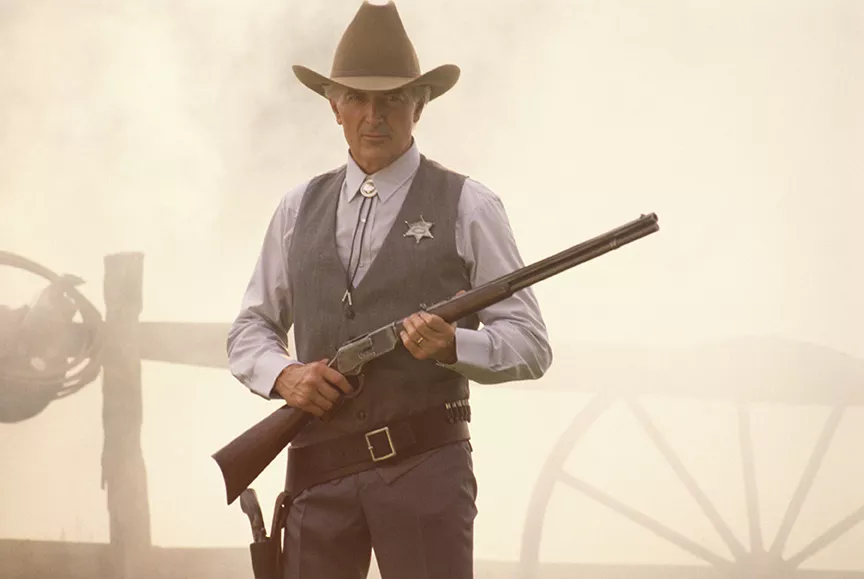 Besides, you don't want to be the only greenhorn in the posse when some poor, unfortunate cowpoke gets poisoned, shot or hit with a horseshoe and everyone has to try and identify the cowboy/cowgirl who did the killing. Was it the sheriff? The rancher? The saloon girl with a heart of gold?
Y'all won't have to do all that figuring on an empty stomach, either, with a chuck wagon's worth of pulled pork, cornbread and chili on the buffet. The press release says diners "are guaranteed to leave full as a tick," so maybe go up a size on those Wranglers. Of course, you can always work it off kicking up your spurs with a little line dancing. Proceeds from tickets and the silent auction go to the museum's good work preserving the history and artifacts of Humboldt County.