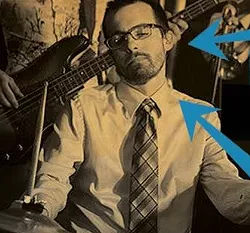 Look who's having a birthday! A-town all-star
Pete Ciotti
!
You know Pete from Big Pete's Pizza, the Jambalaya, Nucleus, Full Moon Fever and far too much more to list in this small space. Join him for
P.C.'s Birthday Bash
with funky Motherlode (he's also in this band), hot jammin' DJ Rickshaw and sexy Samba Da Alegria, all at Humboldt Brews.
Cover's $10, doors at 9 p.m. and yes, another 21-and-over good time.