Ah, Venice. The canals, the art, the history, the music. Haven't got the Euros to pop over to the Bridge of Sighs? Sigh. Lucky for you, the Venice Baroque Orchestra will be making beautiful music at the Van Duzer Theatre on Saturday, Feb. 8 at 8 p.m. ($55, $25 kids, $15 HSU students).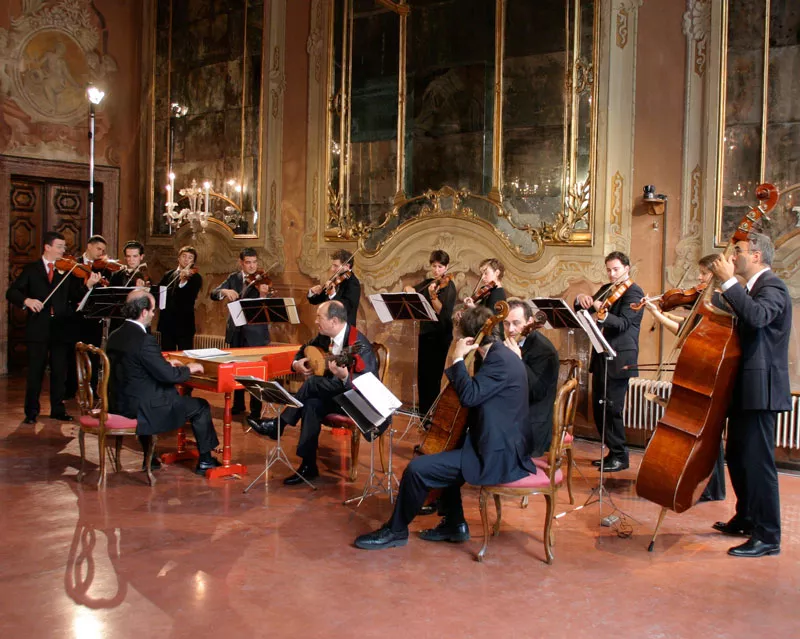 The orchestra, led by founding conductor Andrea Marcon, has been playing 18th century music as it was meant to be played — on the period instruments for which the pieces were composed — since 1997. Marcon also plays a small and gorgeous harpsichord on stage, just one of the works of art the orchestra totes around the globe to performances in Paris, Rome, London, Amsterdam, Tokyo and Brooklyn. (What? Brooklyn's come up.)
The group plays the opulent works of Handel, Monteverdi and Vivaldi (minus the castrati) and records with luminaries like Cecilia Bartoli and Patricia Petibon. And you get to leave your passport behind and enjoy the music of the doges right here at home.