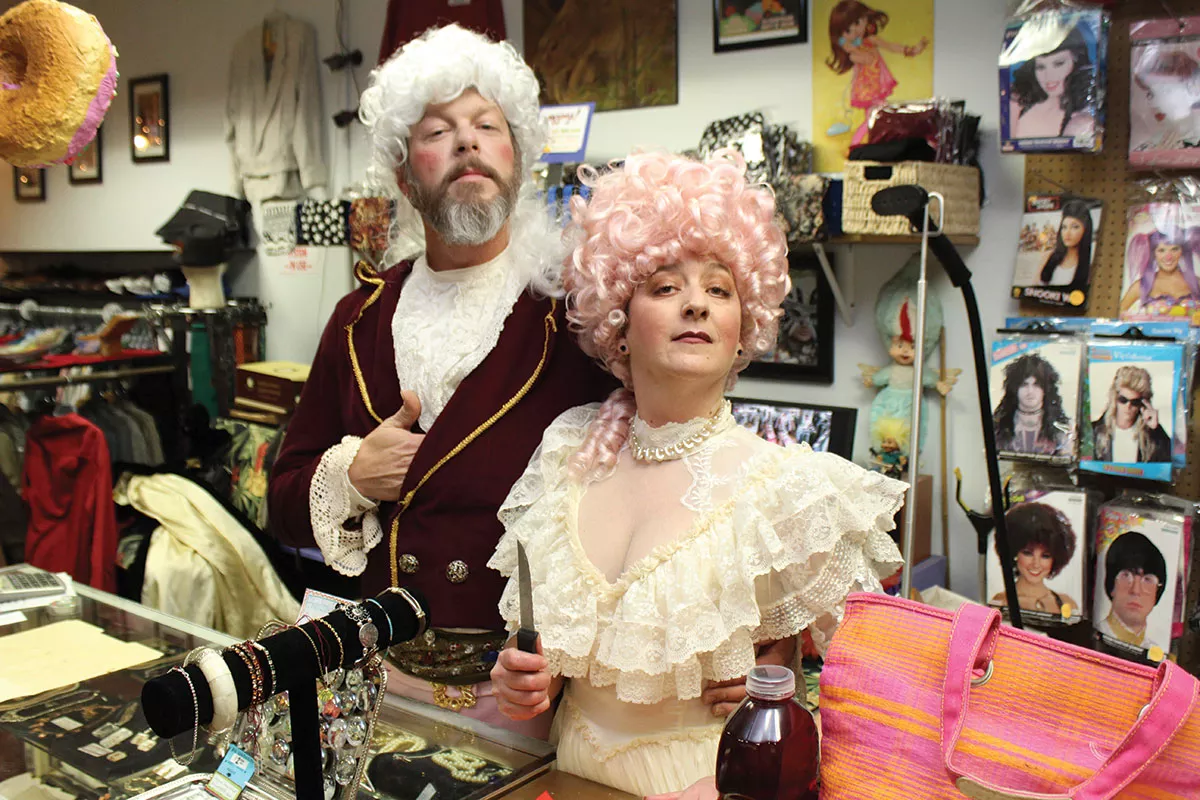 Photo by Bob Doran
Jane Williams-Eichensehr, owner of Bang Bang Vintage in Arcata, and her husband Sven Eichensehr-Williams, dress to the nines for an Arts! Arcata opening. Later they will sit for a formal portrait down the street at Daisy Drygoods.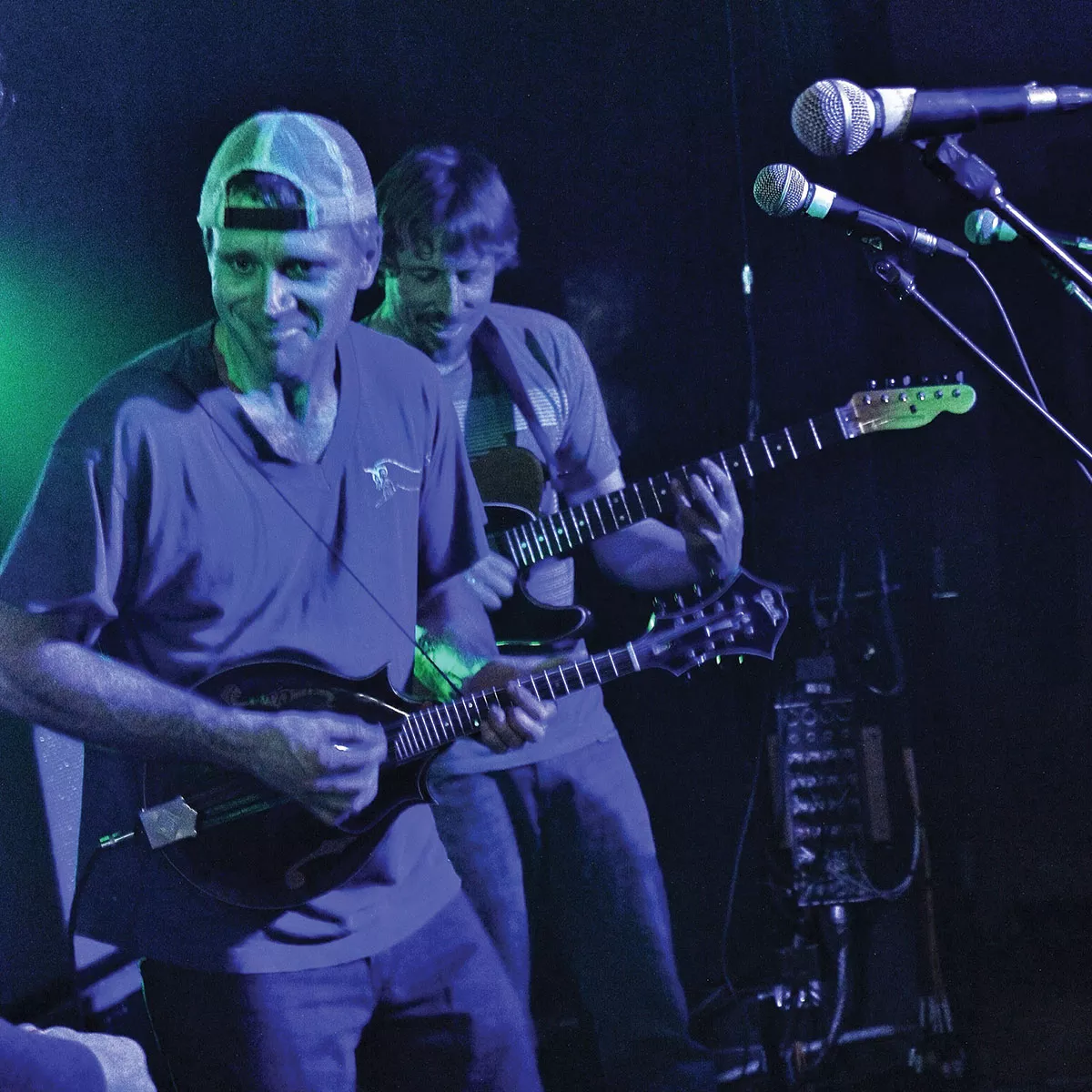 Photo by Bob Doran
Mandolinist Bird Jowaisas and guitarist Ryan Roberts of Absynth Quintet pick some of what they call "fire breathing indie grass" at Humboldt Brews.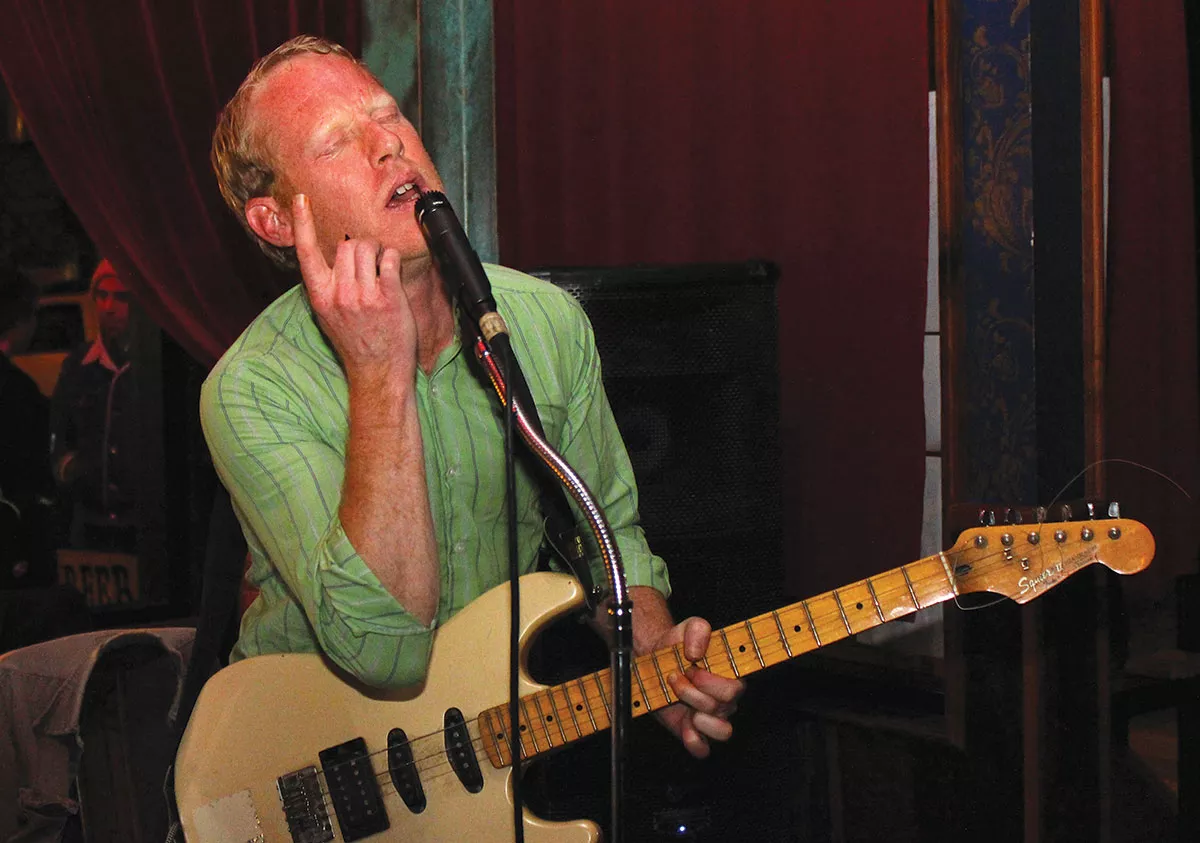 Photo by Bob Doran
Manila-based multi-instrumentalist Brian Pyle, aka Ensemble Economique, headlines an evening of psychedelic/ambient/drone music at the Siren's Song Tavern in Old Town Eureka.