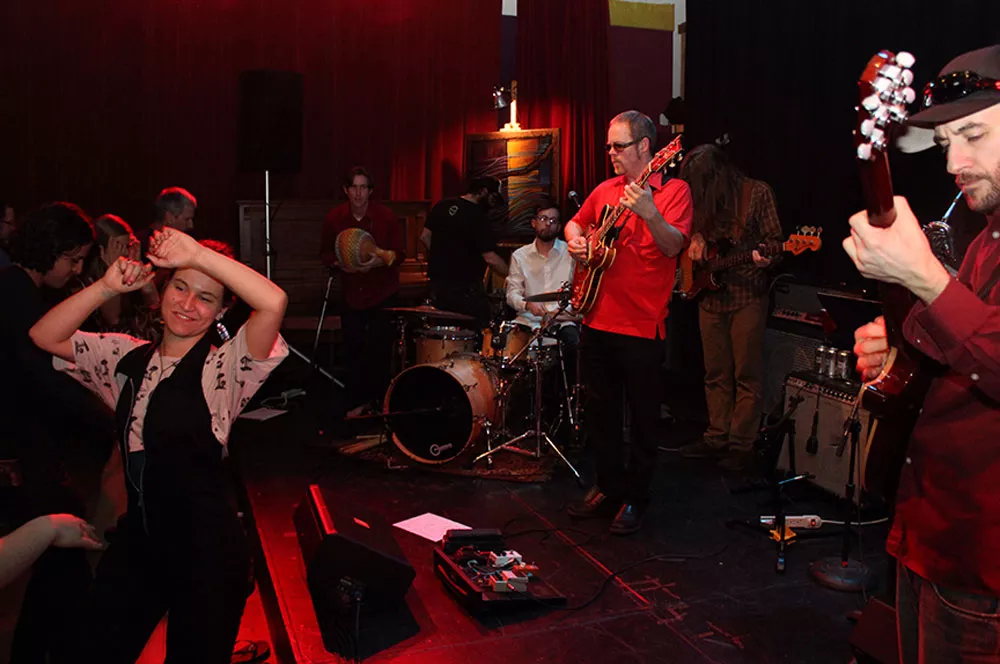 Photo by Bob Doran.
Motherlode celebrated the release of a new album, All in Good Time, with a dance concert at the Arcata Playhouse on Friday night.
Photo by Bob Doran.
Author/pundit Michael Edward Dyson talked race at the Van Duzer Theatre as part of Humboldt State's Centennial Speaker Series on Tuesday.
Photo by Bob Doran.
Artist Julia Bednar, a member of the board of the Humboldt Arts Council, celebrated her 80th birthday at a Eureka Chamber of Commerce mixer hosted by the council at Morris Graves Museum of Art on Thursday.