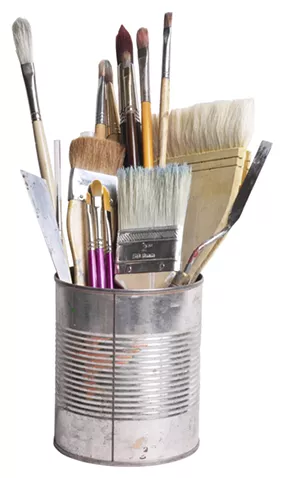 Just because van Gogh died in penury and obscurity doesn't mean you have to. For one thing, Fortuna First Friday is looking for more artists to show at a number of local businesses. Email fortunadowntown@sbcglobal.net and find a home for your masterpieces.
Already got a show booked? The Humboldt Arts Council is taking grant applications from emerging artists here in the county for the Beverly Faben Artist Fund — that's money for emerging artists showing at "established venues." Check out the details at www.humboldtarts.org.
Or maybe you'd rather show in your own space. Get your application in for North Coast Open Studios 2014, running the weekends of May 31–June 1 and June 7– 8. Artists all over the county will let the public take a peak in their workshops and studios for one or both weekends. For more info and the paperwork, email contact@northcoastopenstudios.com or call the Ink People Center for the Arts at 442-8413.