Photo by Bob Doran
Donna Landry, Wendy Petty and Mark McCulloch at the Eureka Theater, a deco movie palace that celebrated its 75th anniversary March 1 and 2.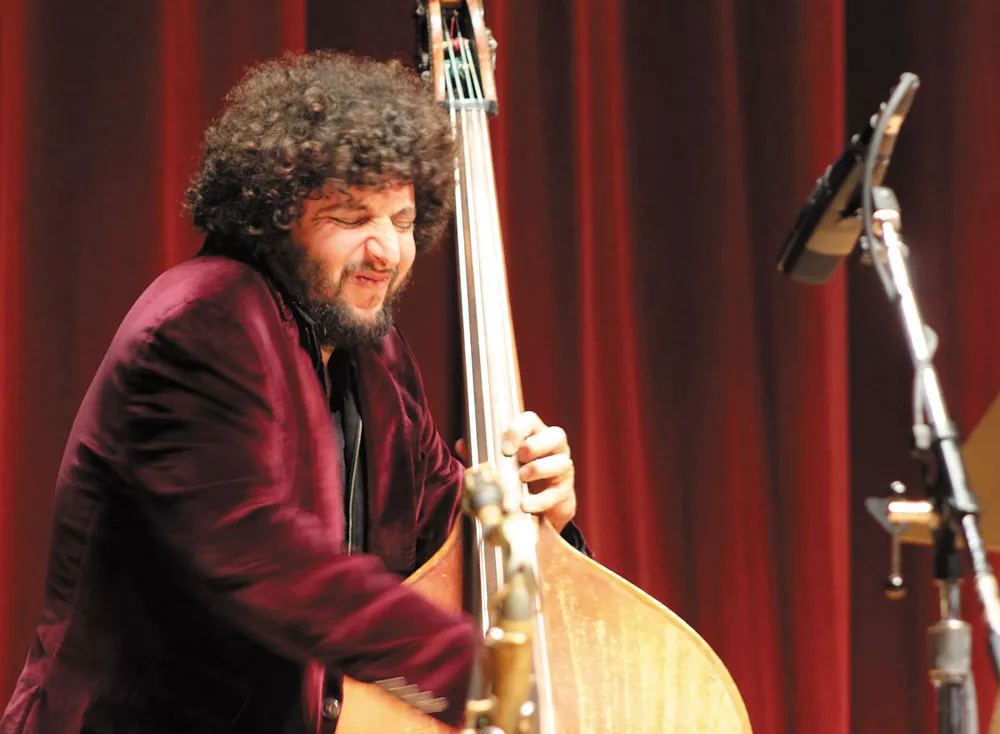 Photo by Bob Doran
Bassist Omer Avital takes a solo while leading a vibrant quintet presented in concert by the Redwood Jazz Alliance in HSU's Fulkerson Hall on feb. 25.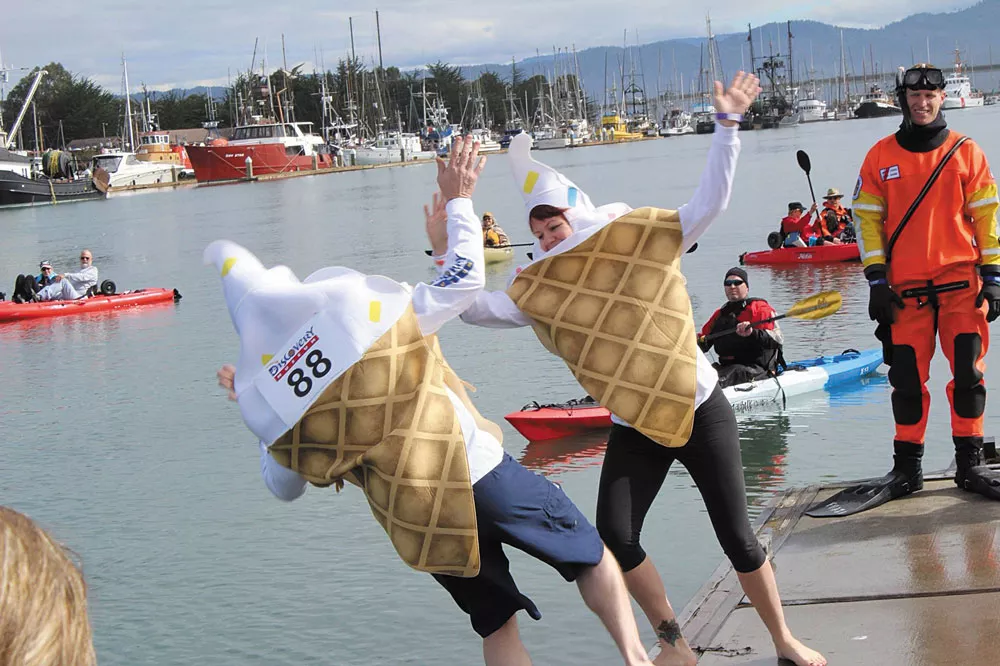 Photo by Bob Doran
Double dipping in the bay for the perilous plunge on Saturday, March 2.