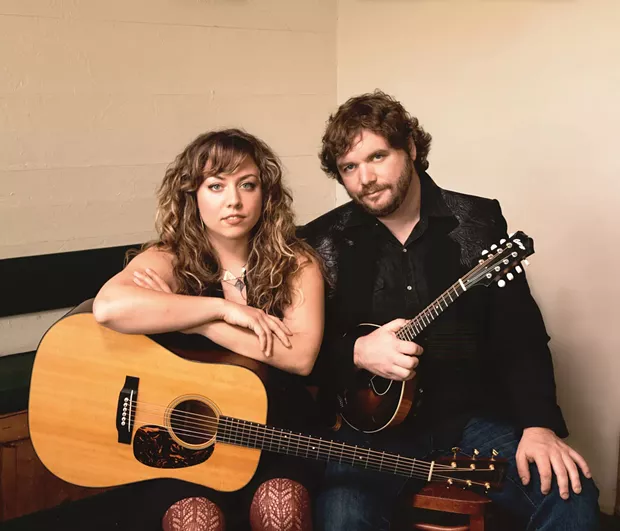 Melody Walker
and
Jacob Groopman
return to the Arcata Playhouse on tonight in order to celebrate their new release,
We Made It Home
. Before meeting in Northern California, Walker and Groopman both grew up surrounded by sound. Walker was the daughter of a blue collar songwriter father and grew up listening to everything from the Beatles to Bill Monroe. After studying percussion and voice at HSU and in India and Brazil, she co-founded the women's world fusion a cappella group AkaBella.
Originally from Richmond, Virg. with Appalachian musical ancestry, Groopman fell hard for his first love, rock 'n' roll, but it was the West Coast stylings of Jerry Garcia and the Grateful Dead that turned him onto American folk music. He studied jazz guitar at Oberlin College, dabbling in jug band music before moving to the San Francisco Bay Area and jumping into the local bluegrass scene. Before teaming up with Walker, Groopman toured extensively with the Afrobeat band Albino! and country-rockers The Real Nasty.
Lauren Norgeot
(also formerly of AkaBella) opens the show with a set of her originals.
Show starts at 8 p.m., doors open at 7:30 p.m. Tickets are $13 for students and members, $15 general.
Or you can go see the legendary
Tony Orlando
("Tie a Yellow Ribbon..." ) at Cher-ae Heights Casino. Tickets are $39, doors open at 7 p.m., show starts at 8 p.m.