Photos by Bob Doran
Liquid Kactus sax player Kyle McInnis, guitarist Jonny Yocum, drummer Will Rosenthal and bassist Josh Foster celebrate the release of their new cd with help from guest bari-sax player Tyler Martin on Saturday, March 15.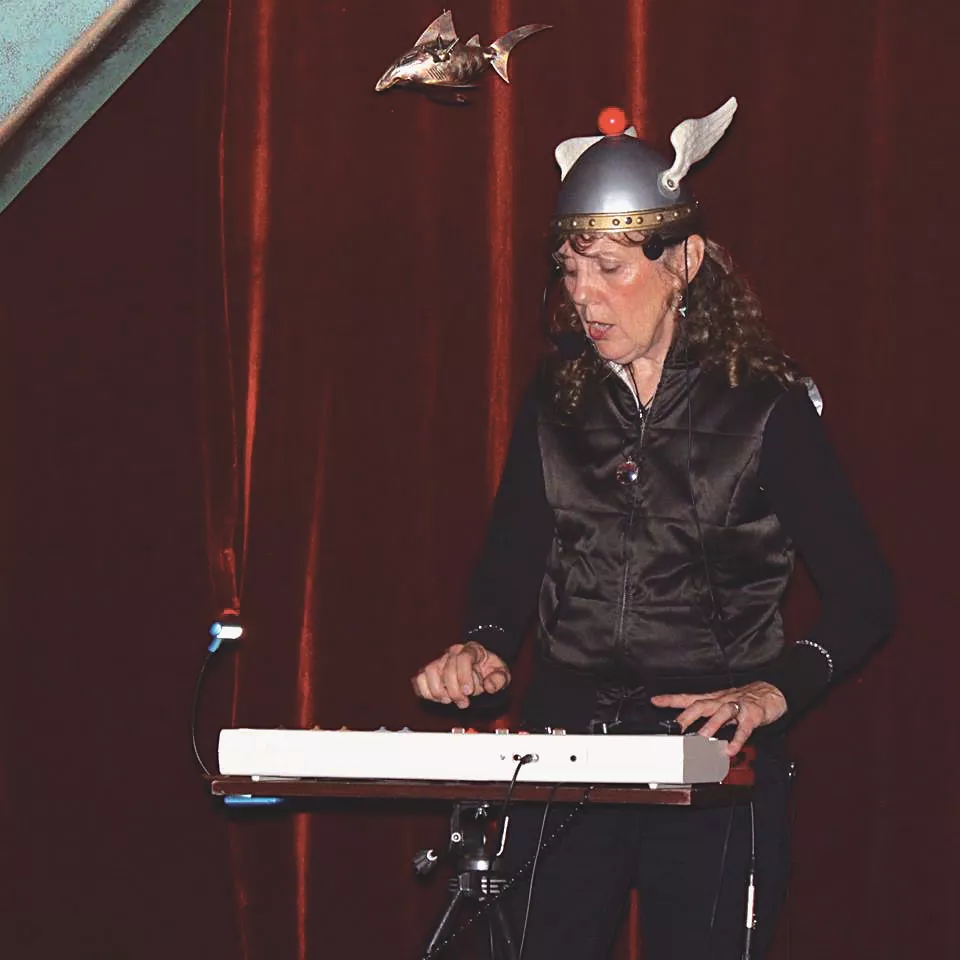 Photos by Bob Doran
The Space Lady, aka Susan Dietrich, mesmerizes The Siren's Song Tavern crowd with rock classics, accompanying herself on a vintage Casiotone keyboard on Thursday, March 13.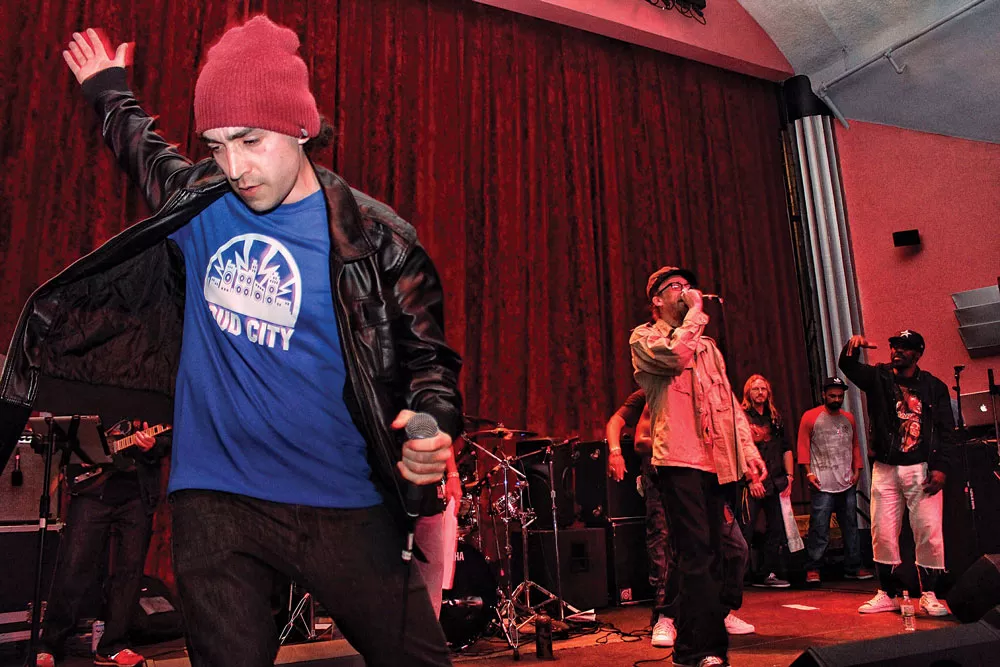 Photos by Bob Doran
Reggae lyricists Bobby Hustle and Rocker-T trade verses at a GMO Free Humboldt Benefit Saturday, March 15 at The Arcata Theatre Lounge.