From the moment you get your passbook for Taste of Main Street ($25) on Thursday, March 27 — which you should do sooner rather than later — you are planning your assault on Old Town in your head. Some of us on paper. Some of us like Churchill in the bunker moving model ships and planes on his war maps.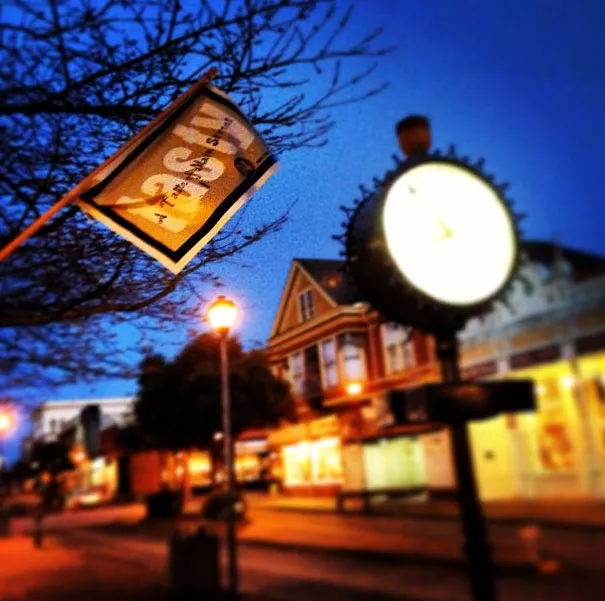 Taste of Main Street, Thursday, March 27, 5-8 p.m.
The tour of Eureka eateries runs from 5-8 p.m., which gives you enough time for a nibble at a good number of the 26 participating restaurants, but not if you dawdle. Look at the list: Bless My Soul Café, North Coast Co-Op, Surfside Burger Shack, Black Lightning Motorcycle Café, Paul's Live From New York, The Local Beer Bar, Bollywood Indian Cuisine, Lost Coast Brewery, Humboldt Coffee Company, Natural Decadence Gluten-Free Bakery, Oberon Grill, Mike's Southside BBQ, Wolf Dawg, Restaurant 511, Living the Dream Ice Cream, Venlo Chocolates, KAAR'Z Inc., Old Town Coffee and Chocolates, Kyoto, Humboldt Hot Sauce, Boujie Baking Company, Ramone's, Los Bagels, Mekong Café, Chapala Café, Gallagher's Pub and Bar Fly Pub & Grub.
Are you going to hit your faves? Explore less familiar spots? Use the free shuttle? Get a buddy, form a plan and show up hungry. For ticket locations, visit eurekamainstreet.org.