Be prepared to blow your top. The Redwood Coast Jazz Festival is a weekend of jazz, blues, swing, dance and general excitement. The festivities boogie-woogie their way onto the scene with the Kick-off Dance at the Adorni Center on Thursday, March 27 at 7 p.m. Donna Landry and Swing Set open the evening, followed by High Street. The dance is $8 with event tickets and $10 without. Taste of Main Street ticket holders also get a discount on entry.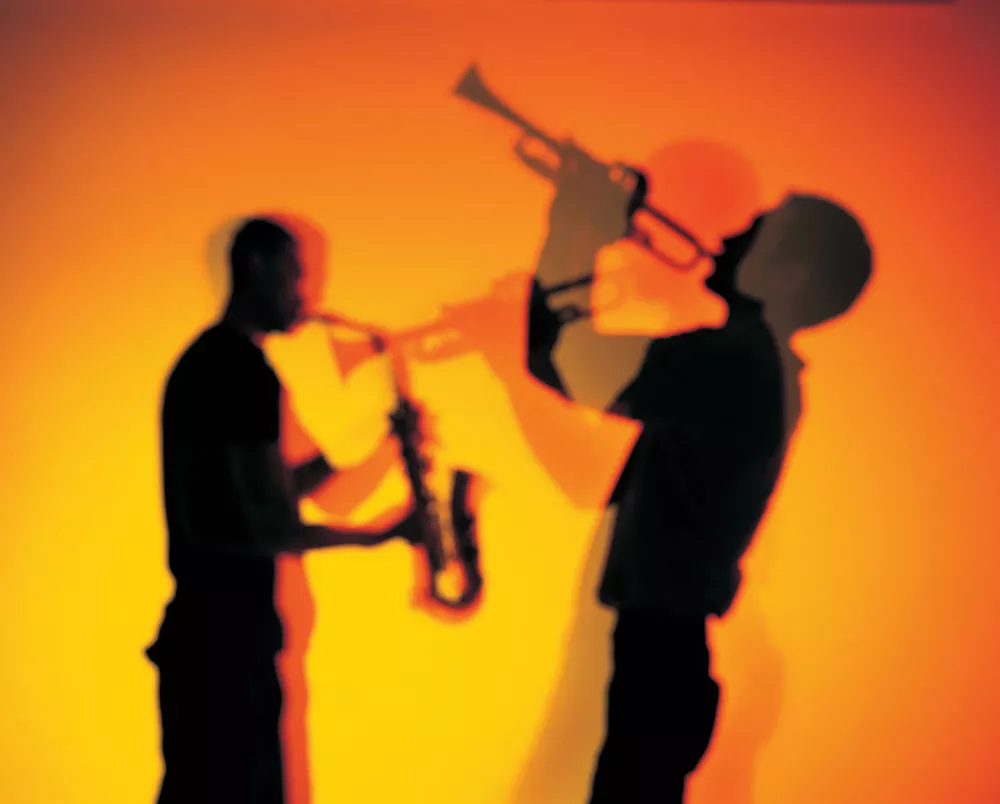 Redwood Coast Jazz Festival, March 27-30.
The official opening ceremony is at the Adorni Center at 1:30 p.m. on Friday, March 28. This free event features music from The Au Brothers, John Cocuzzi, Otis Mourning and Gator Nation. That's a lot of cool cats for one ceremony.
The Jazz Festival doesn't stop at jazz. Ya gotta have some blues, too. Blues Night takes over the Eureka Theatre at 4:30 p.m. Friday with over six hours of soulful tunes from Tommy Castro and The Painkillers, Twice As Good 2XG, Tom Rigney and Flambeau, and Dave Bennett and The Memphis Boys ($25). If you're not in the mood for blues, you can hoof your way over to the Eureka High School auditorium for Eureka High School Jazz Ensemble and The Commanders Air Force Jazz Combo at 7 p.m. It's free and promises to hit on all sixes.
Think you've got moves? High step it over to the Eureka Muni at 11 a.m. on Saturday, March 29 for the dance contest. Entry is only $5 and there are multiple dance categories to choose from. At 3 p.m. on Saturday, The Morris Graves Museum is hosting a wine tasting with hors d'oeuvres from local venues, as well as music from John Cocuzzi and Kristy Reed Cocuzzi. Tickets are $35 without a festival pass and seating is limited. The Eureka Muni keeps the dancing going after the contest with a dance party at 5 p.m. on Saturday.
Sunday, March 30 is the final day of the festivities. The Eureka Theater presents two silent movies with live accompaniment at 1 p.m. and tickets are only $5. The day wraps up with the closing ceremony at the Adorni Center at 3 p.m. for $10 and an after party at the Red Lion at 5 p.m.
You can pay for each event individually, or you can head over to www.redwoodjazz.org and pick up all-event tickets for $85. Either way, the weekend will be the cool cat's meow.