Photos by Bob Doran
Mia Gianna Casasanta sings something jazzy with The Hip Joint during Saturday's Arts Alive! on April 5 at Siren Song's Tavern.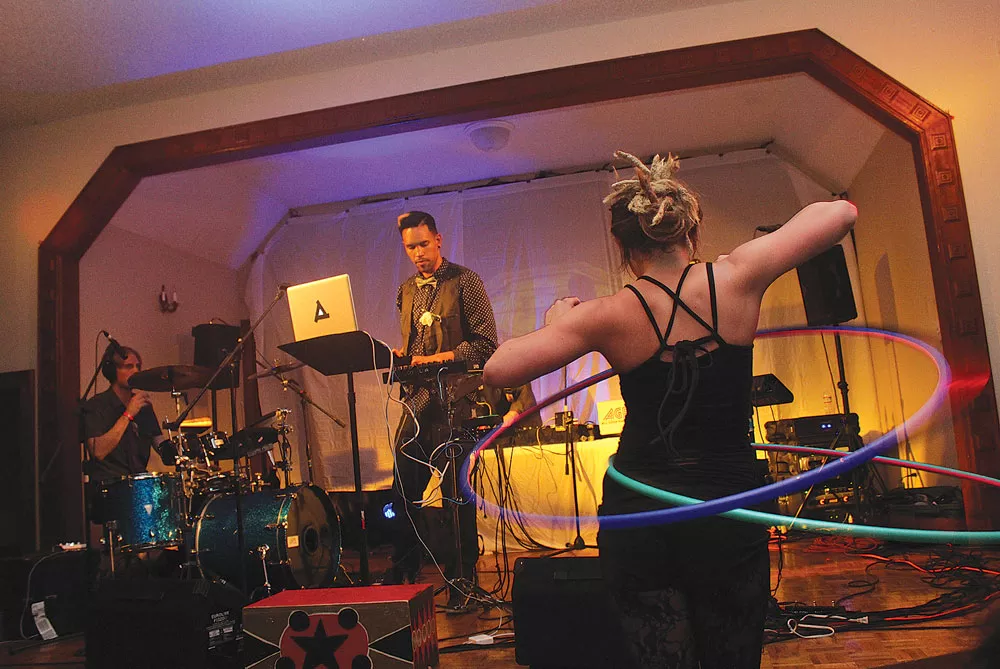 Photos by Bob Doran
Haley Jo dances with a hoop as Lafa Taylor and his group mix hip hop and bass music, taking KMUD's circus party into the wee, wee hours of Sunday, April 6 at Arcata's Portuguese Hall.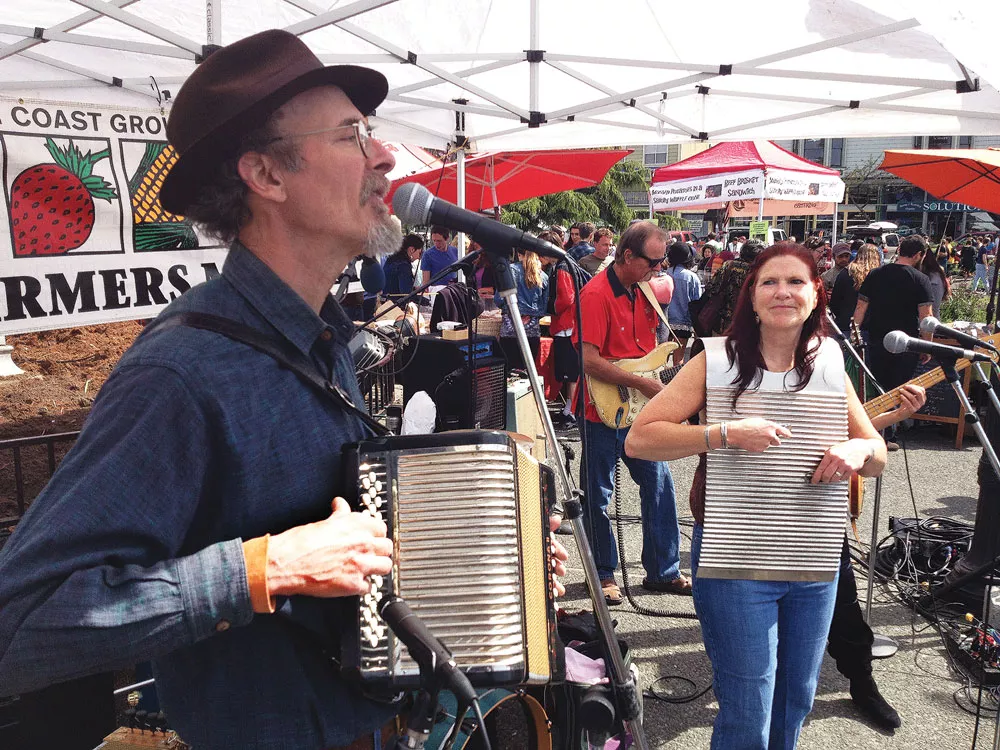 Photos by Bob Doran
The Bayou Swamis welcome a new Farmers' Market season with some jumpin' Cajun music Saturday, April 5 in the center of the Arcata Plaza.