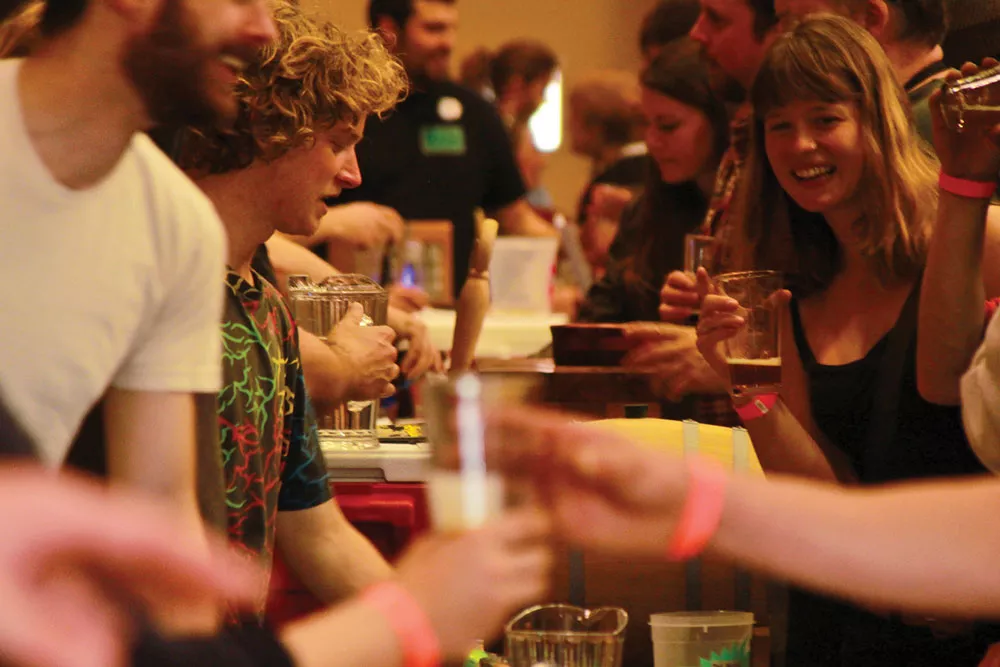 With the legion of esoteric, fancy-pants beers on tap at our local bars and restaurants, why would you brew your own? Why go through the hassle and sacrifice garage space just to bottle some beer?
Well, because while you can probably find a Belgian cucumber ale if you look hard enough, it won't be your Belgian cucumber ale. And, like Dr. Frankenstein, you have been seduced by the exotic ingredients, the gadgetry, the bubbling cauldrons and the thrill of creation. (Insert evil laugh, lightning flash.)
Those of you ready to toy with forces beyond your comprehension can meet like-minded home brewers and taste their concoctions at the Humboldt Homebrew Festival on Saturday, April 26 at 2 p.m. at the Arcata Community Center ($35, $30 online advance). Yours for the tasting are some 100 brews with names like Good Times and Bad Choices, Humboldt Honey Wheat, Hoppiness is a Warm Gun, Stacy's Mom, Death Star IPA and Breakfast. Save a little room in your tummy for chili-lime chicken wings, caramelized onion dip, local cheeses and beer-braised chicken by chef Galen O'Toole. All that and music by Motherlode, Old Dog, Lyndsey Battle and MeSKAlito. The day's loot goes to brainy international do-gooders Engineers Without Borders. Even money says those folks have something crazy brewing in the garage.