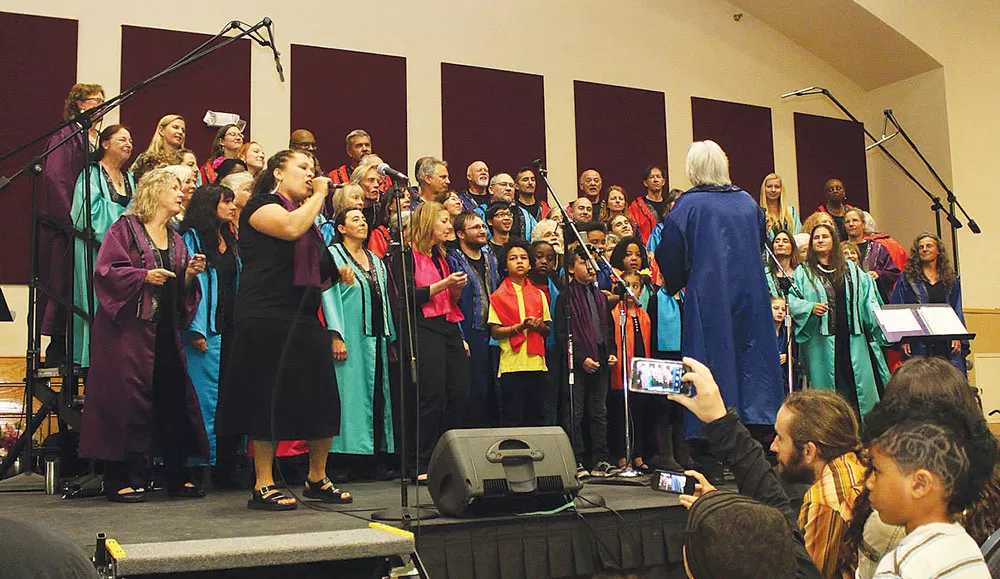 Photos by Bob Doran
Lorenza Faye Simmons takes the lead as the Arcata Interfaith Gospel Choir joins forces with the AIGC Youth Choir at the annual Gospel Choir Prayer Breakfast on May 4 at the Arcata Community Center.
Photos by Bob Doran
The Lyndsey Battle Trio, joined by guest fiddler Bella, Lyndsey's daughter, play Lorde's "Song of the Year" hit, "Royals," on May 4 at The Sanctuary, where the band opened for the Sumner Brothers.
Photos by Bob Doran
Sam McNeill of Good Company, mixing the ancient and the modern — playing a solo set of traditional Swedish music on a nyckelharpa and reading the tunes from his iPad — at the May 3 Blue Ox May Day Living History and Artisan Fair.