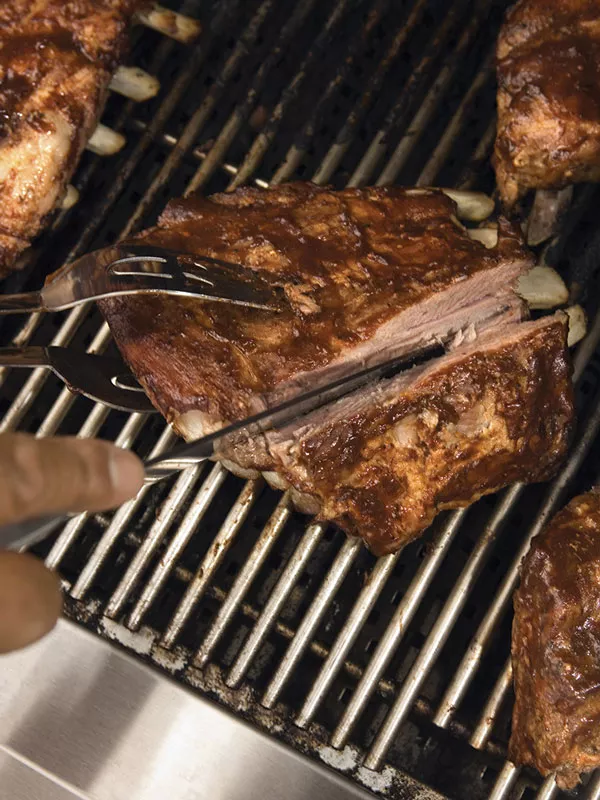 Close your eyes and breathe deeply — can you smell the smoldering briquettes, sizzling meat and fervent competition? You're catching a whiff of the Up in Smoke Beer and BBQ Competition (free entry, $5 for 5 taster tickets, $50 for competitors), a suds-soaked grilling contest.
The contest kicks off at noon on Saturday, May 31 at the new garden at the Redwood Acres Fairgrounds. While the contestants vie to grill-up the best chicken, pork and beef ribs, you can revel in their culinary efforts. Tastings are only available for the first 200 attendees, so make sure to get there before the grills cool down. Eel River Brewery, Lagunitas, Mad River Brewing and Redwood Curtain Brewing will all be on site with tap beers to quench your thirst. KWPT will be blasting classic rock throughout the day for the grown-ups, and there's a free kid's area for the little ones. You can walk off your full bellies on a tour of the new garden, complete with green-thumb demonstrations.
At 4 p.m., the winners will be announced, crowds will cheer and the day will wrap up. Pig out guilt-free, because all proceeds for the event benefit the Clarke Historical Museum and the Redwood Acres Friends of the Fair. You're eating for a good cause.