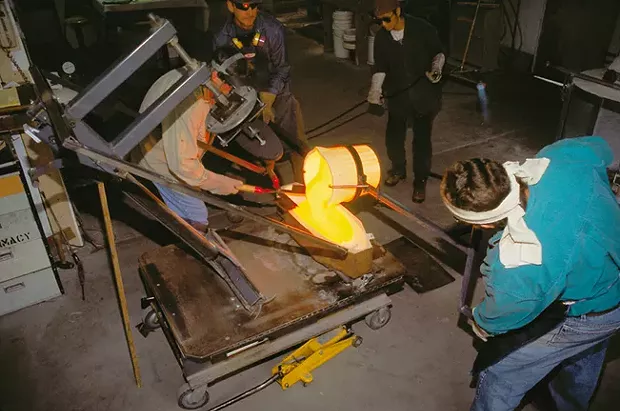 Courtesy of George Bucquet
Hot stuff in the workshop.
Are you hitting the Open Studios circuit this weekend? Like the Magic Kingdom, it's nigh impossible to see it all (peruse the guide in this week's
Journal
— it's daunting). Put glass artist George Bucquet's workspace at 1485 L St. in Arcata at the top of your list. For one thing, he'll be demonstrating the glass casting method he's been using to create his beautiful sculptures for 20 years. And after this weekend's tours, he's boxing up his tried and true molds and going in a whole new direction. The golden fish at the bottom of that thick, blue bowl? Done. The milky platters dotted with Buddhas and the glowing Art Deco vases? Finito. Bucquet is starting fresh with natural forms, like the dreamy, lit-from-within glass shell he modeled after a real one from Japan. The glass, the molds, the equipment — it's all changing. Get a last look at the old and a sneak peek at the new during the first weekend of North Coast Open Studios Saturday, May 31 to Sunday, June 1, from 10 a.m. to 5 p.m.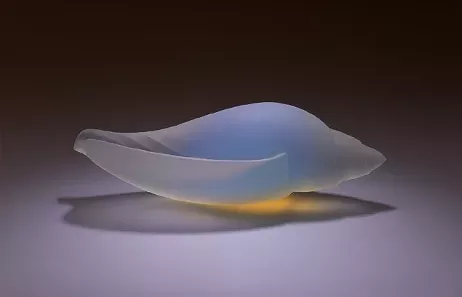 Courtesy of George Bucquet
Opal Shell, a signature piece from the new collection.