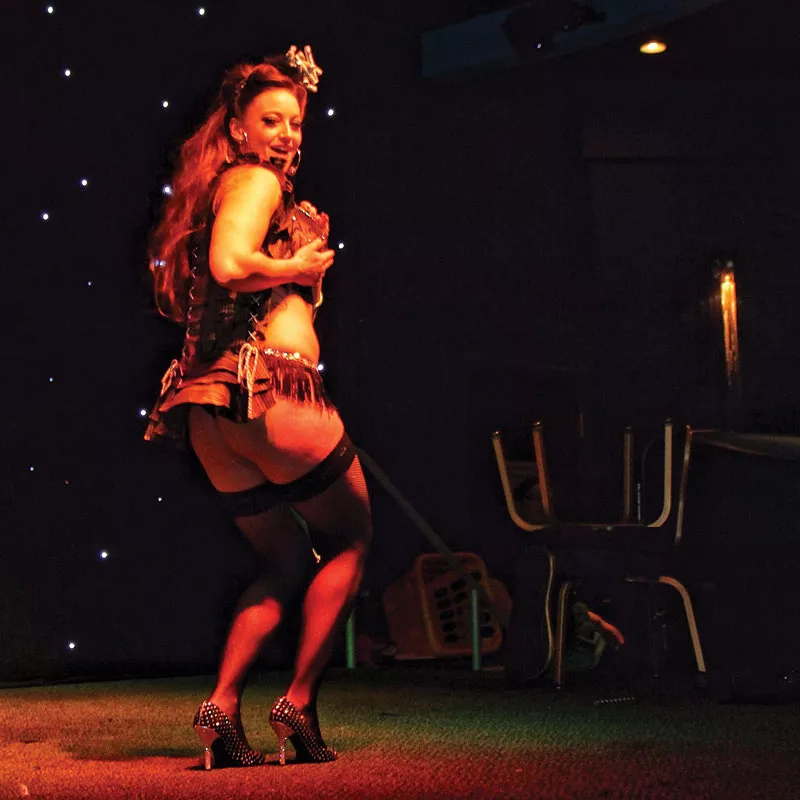 Photo by Bob Doran
Jessica Pow auditions for a spot in the troupe during Va Va Voom Burlesque Boot Camp at Blue Lake Casino on Wednesday, June 4.
Photo by Bob Doran
Ava Berg, Naia Ryman and Ava's grandmother, Siv Berg, blow bubbles to attract customers to their Lemonade Day booth in front of Arcata's Garden Gate on Saturday, June 7.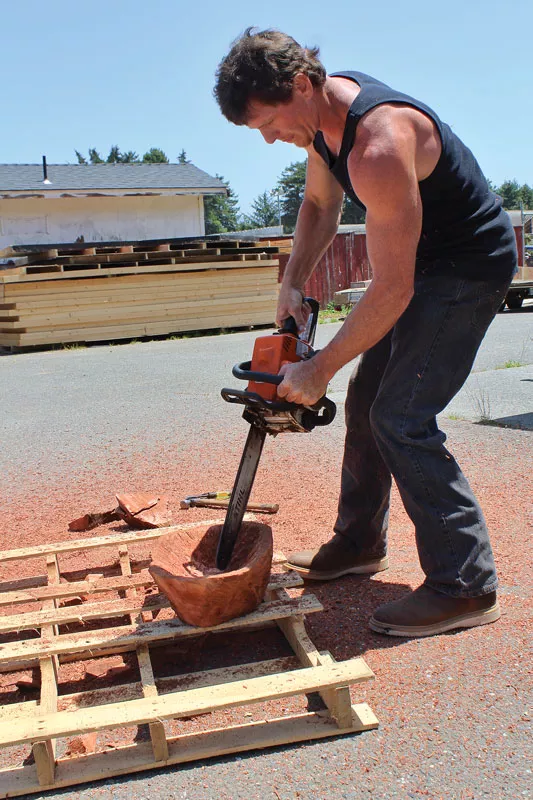 Photo by Bob Doran
Jacob Brauning of Tall Tree Designs uses a small chainsaw to rough out a burl bowl at Furniture Fest on Sunday, June 8 at Redwood Acres in Eureka.