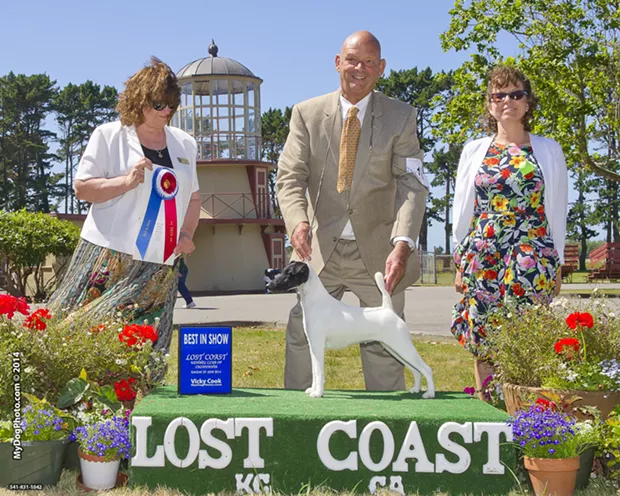 Photo by Warren Cook, courtesy of Lost Coast Kennel Club
Absolutely Talk of the Town captions herself.
UPDATE: This year's Best in Show is Absolutely Talk of the Town, a smooth (damn right) fox terrier, here with her owner James Smith.
No judging here — just love. We're still waiting for the official results of the Lost Coast Kennel Club dog show in Ferndale this past weekend, but really, aren't they all winners?