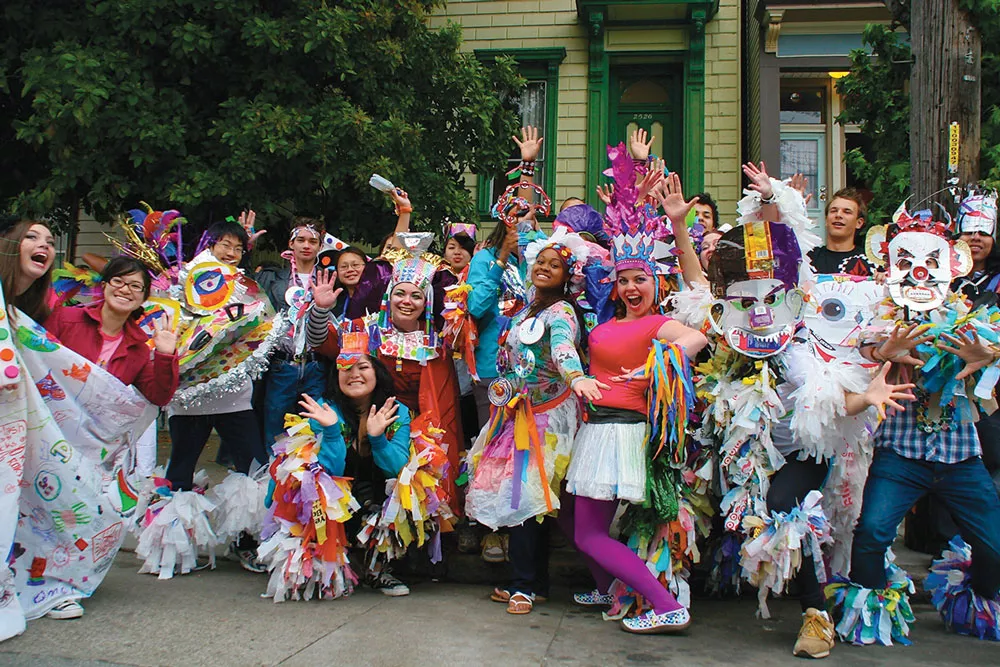 photo ourtesy of dell' arte
Blue Lake is riddled with festivities thanks to the Mad River Festival. Unlike those wimpy festivals that last a day or two, MRF is nearly two months of the clown-y, theater-y, crafty fun that Dell'Arte does so well. The Trash Mash-Up is about as DIY as you can get, in terms of garbage, anyway.
The concept is simple, but the end result is anything but. Attend one of the three workshops and, with the help of SCRAP Humboldt and the McCracken Sisters, use non-dumpstered trash, creativity and sheer willpower to create costumes dynamic enough to be called "Maskostumes." The elaborate ensembles are a combination of internationally inspired clothing and masks, and have to be parade-ready for the Mash-Up Bash Pageant during the Annie and Marie Day Parade.
The workshops are Thursday and Friday, July 10 and 11, from 5 p.m. to 7:30 p.m. and Saturday, July 12 from 11 a.m. to 1:30 p.m. at Dell'Arte's Big Top Tent (free). You get your chance to show off your "Maskostume" on Sunday, July 13 at 10 a.m. during the Annie and Mary Day Parade at the Blue Lake Industrial Park. Following the parade, that costume is yours. Forever.