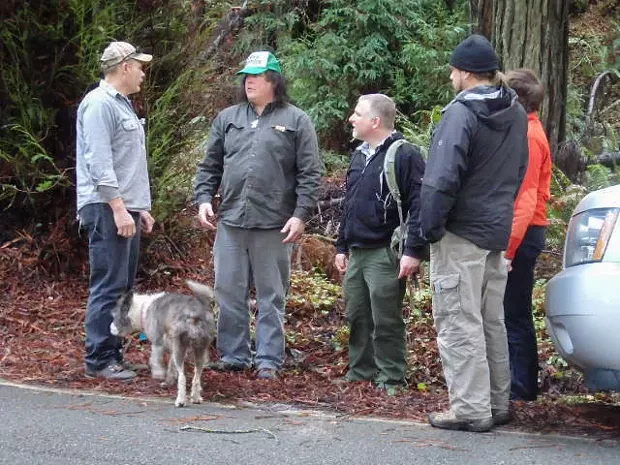 Courtesy of Animal Planet
If you were Bigfoot, you'd hide, too.
On Sunday, July 20, take the night off from trolling the woods in your furry suit and settle in for James "Bobo" Fay's return to our neck of the woods. A very special "Finding Bigfoot" takes the sasquatch hunters to Humboldt in search of giant footprints, shadowy figures and infrared footage. The episode airs at 10 p.m., and who knows? Maybe he shows up in this one.