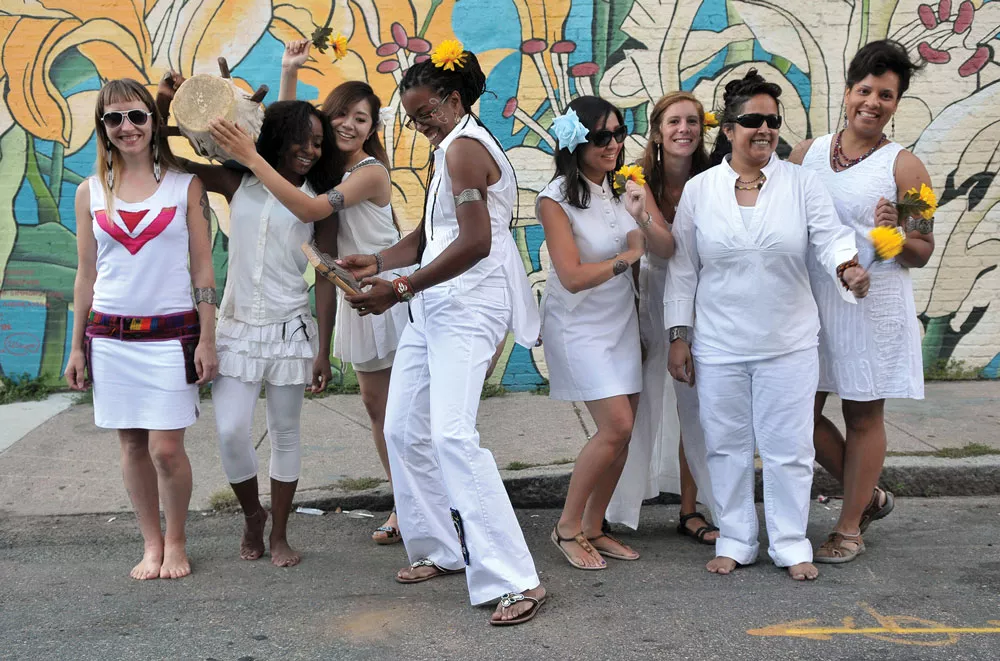 Photo courtesy of the artist
If you listen closely, you can almost hear the drum circles forming down in Piercy. Southern Humboldt will soon be swarming with reggae fans from all over the country. Reggae on the River ($250, $190) has drawn thousands of people to French's Camp in Piercy for 30 years now (ignoring the years it moved around all willy-nilly). The three-day festival technically runs from Friday, Aug. 1 to Sunday, Aug. 3, but if you have a special four-day ticket, then the show starts on Thursday, July 31.
The festival kicks off for regular ticket holders at noon on Friday, with the opening ceremony. The details on the ceremony are fittingly hazy, but it's safe to assume that it has something to do with reggae music or drums. At 12:30 p.m., Thicker Than Thieves takes the stage, followed by Fishbone, Sly & Robbie, The Taxi Gang and more. The live music keeps going until 1 a.m.
On Saturday the music starts early at 10:30 a.m. including John Trudell & Bad Dog, and Indubious. Reggae legend Jimmy Cliff closes out the day with a performance at 11:30 p.m. On Sunday, performances run from 10:30 a.m. until 10 p.m., with music from Ras Marcus Benjamin, Israel Vibration, Zili Misik and more.
The price of camping is included with the purchase of a festival ticket, but be sure to get there early for a good site. You can park onsite for the entire weekend for $40, or take one of the many shuttles from surrounding towns. In addition to the non-stop reggae beats, you can enjoy food from multiple vendors and shop for souvenirs at the craft booths. All in all, you're in for a Jah-dropping good time.