Photo by Bob Doran
Rastafarian singer Winston van Ewijk, aka Winstrong, from Surinam, prepares for his set at Something for Everyone, C Baker's Showcase at the Jambalaya Friday night, Aug. 8.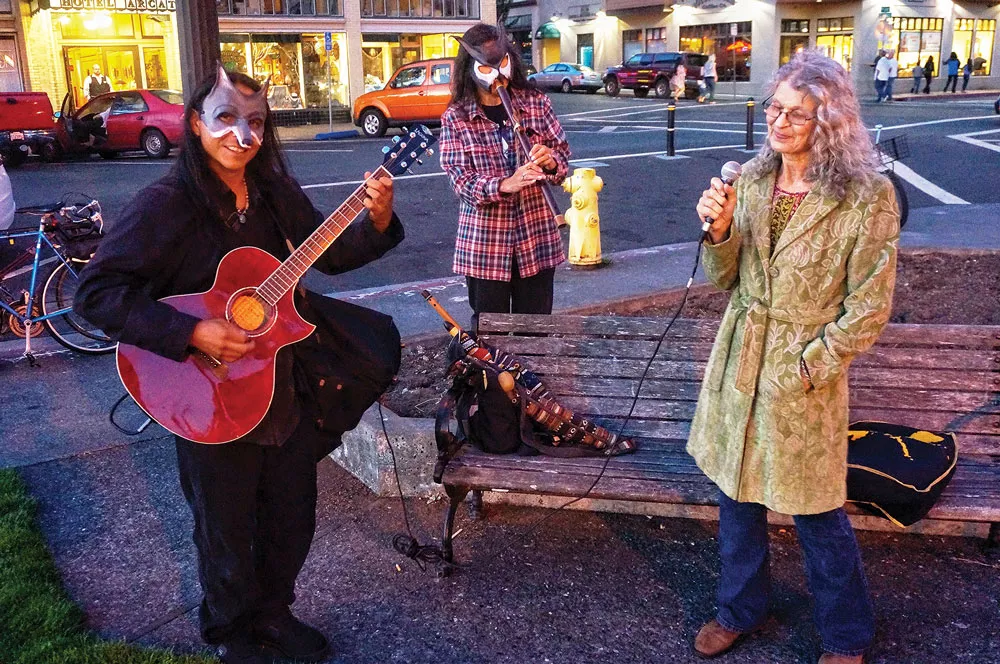 Photo by Bob Doran
Masked guitarist Goodshield Aguilar and flautist Mignon Geli back singer Linda Faye Carson as the trio busks on the Plaza during Arts! Arcata, Friday, Aug. 8.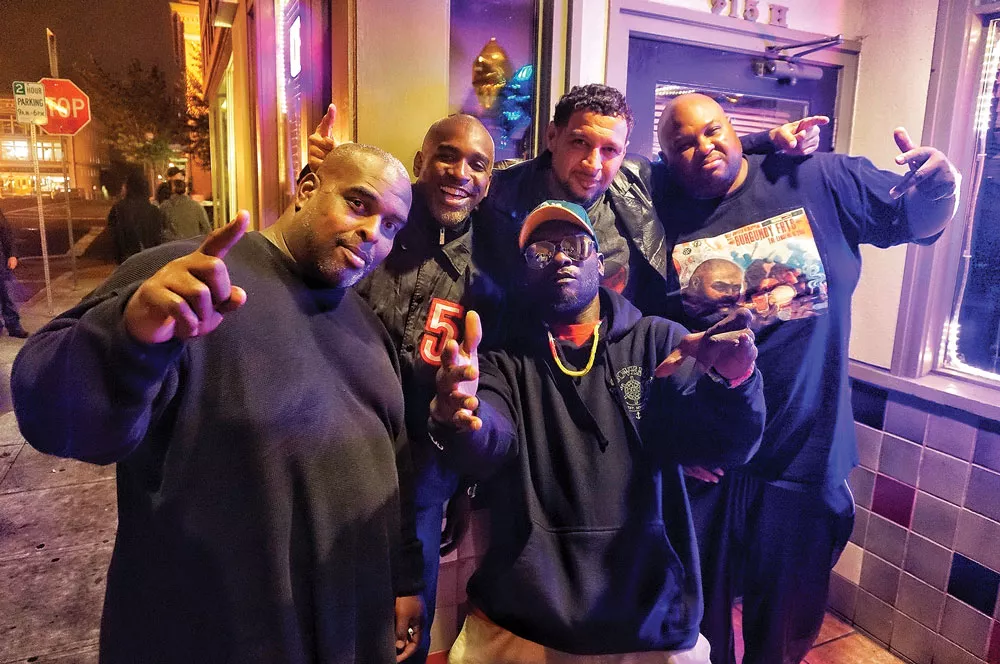 Photo by Bob Doran
Rappers of Freestyle Fellowship, (right to left) Self Jupiter (aka Burgundy Fats), Myka 9, P.E.A.C.E., Aceyalone, and The Driver, stop by the Jambalaya in Arcata for a Monday night show Aug. 11, backed by The Getdown.