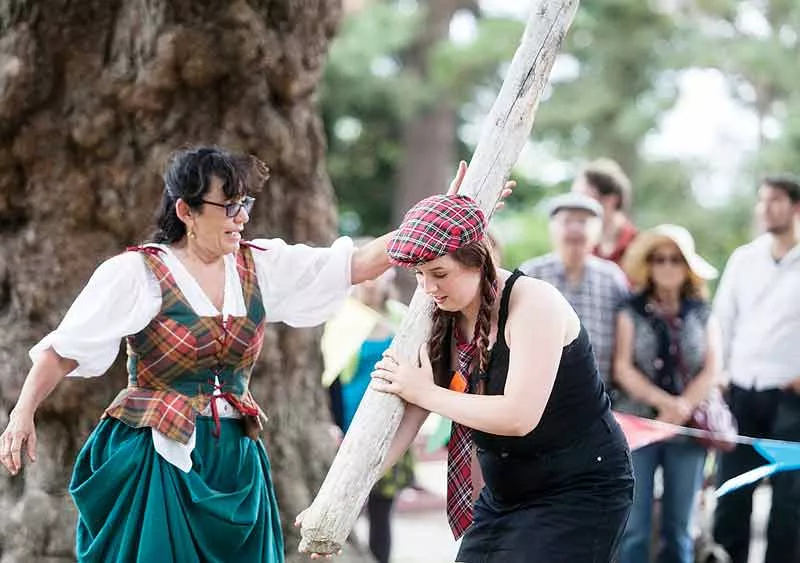 The Scots have given us so much: Scotch, golf, deep-fried Mars bars and the original Bond. Their tartan-wrapped gifts keep on giving this weekend in Fortuna. Och! Time again for the North Coast Scottish Society's Frolic in the Glen on Saturday, Sept. 6 in Rohner Park (free).
The Humboldt Highlanders Pipes and Drums blow it up at 10 a.m. before the lasses step in for a game of Toss the Wellie. Not a metaphor, just throwing a rubber boot really hard. After that, toss back a few pints during the noon clan social hour and potluck. Lads and lasses alike will be throwing sturdier stuff, too, in the grand tradition of Scottish people chucking things as far as they can, like stones and cabers. A tug of war is on at 4 p.m. (see, not just throwing, pulling!), but the most anticipated competition of the day is for the bonniest knees among all the menfolk killing it in kilts.
There will be performances from the Academy of Irish Dance and the North Coast Scottish Country Dance Troupe, and the Vanishing Pints and Twisted Thistle will supply more Celtic crooning than Ewan McGregor's shower. So pack a picnic lunch and have yourself a highland fling.