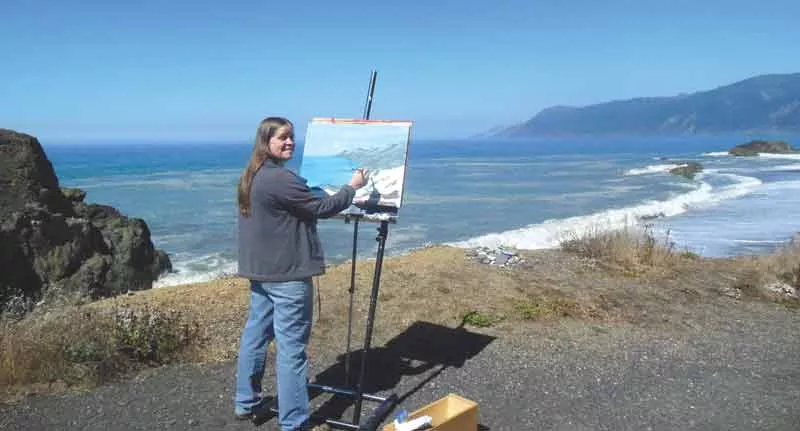 Are you out on the beach every weekend with your easel, or was the backyard fence the last painting you did? Beginners, pros and looky-loos can all indulge their artistic impulses during the Plein Air at the Lost Coast festival in Shelter Cove from Wednesday, Oct. 1 through Sunday, Oct. 5 (free to attend, $65 registration).
There are painting workshops and daily kid-friendly walking tours with Bureau of Land Management naturalists to get your creative juices going, as well as music by Tony Nester and Chris Brannan on Wednesday at 6 p.m. and Planet Four on Friday at 7:30 p.m. You can peer over the shoulders of artists at work along the shore all weekend (even more soothing to watch than Bob Ross on TV), and starting Friday, everyone can contribute to the community mural at Vern's.
On Saturday, check out the finished pieces at the Community Center at 3 p.m., followed by an awards presentation. Hang around for the reception at 7 p.m. to meet the artists and enjoy music by Ray Bevitori. Yours truly will be among the judges for both the paintings and the quick draw competition at the Benbow Inn on Sunday at 9 a.m. That's quick drawing with pictures, not guns. Right?
— Jennifer Fumiko Cahill