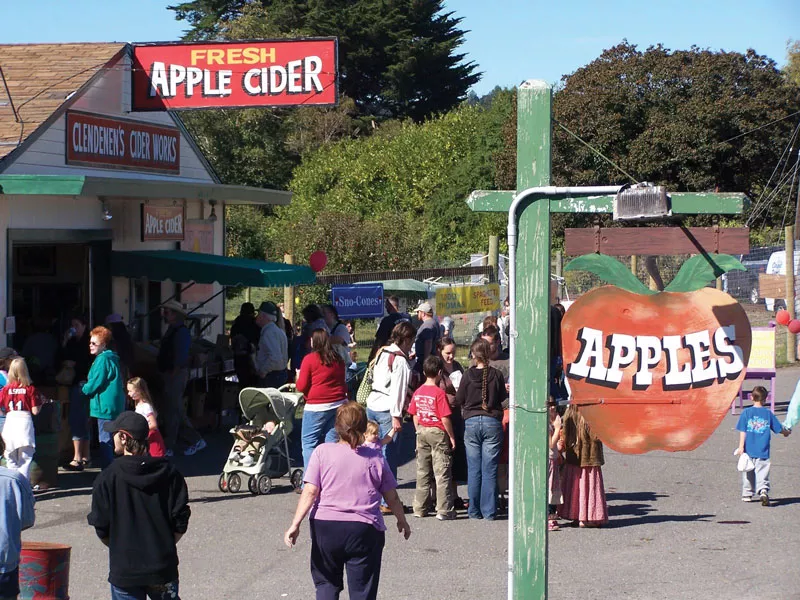 If an apple a day keeps the doctor away, you may not see yours for some time after the Apple Harvest Festival in downtown Fortuna. The fruity fun starts early on Friday at 6 p.m. when the McLean Foundation hosts Taste of the Harvest, a night of cider sampling with music by Cliff Dallas and the Death Valley Troubadours ($25, $10 sober drivers). Proceeds go to the Wild Souls Ranch and its mission to help at-risk kids by teaching them to work with horses, so cheers to that.
The old-fashioned street fair runs on Saturday, Oct. 4 from 10 a.m. to 4 p.m. on Main Street. Just follow the smell of apple pie, apple fritters, apple jelly and Texas barbecue. What, you thought it was just going to be fruit?
Hop a hay wagon over to the volunteer fire department for an engine ride, then to Rohner Park to hear Doug Fir and the 2x4s rock out at noon. Don't forget you've got pressing business at Clendenen's Cider Works and Apple Orchard, where you can see the cider made before you sample. A speeder car will zip you back to Eighth Street.
Come back with your shopping bags for the Apple Harvest Market on Sunday, Oct. 5 from 11 a.m. to 5 p.m. (free). You'll want to load up on all the apple goodies, crafts and, of course, apples.
— Jennifer Fumiko Cahill