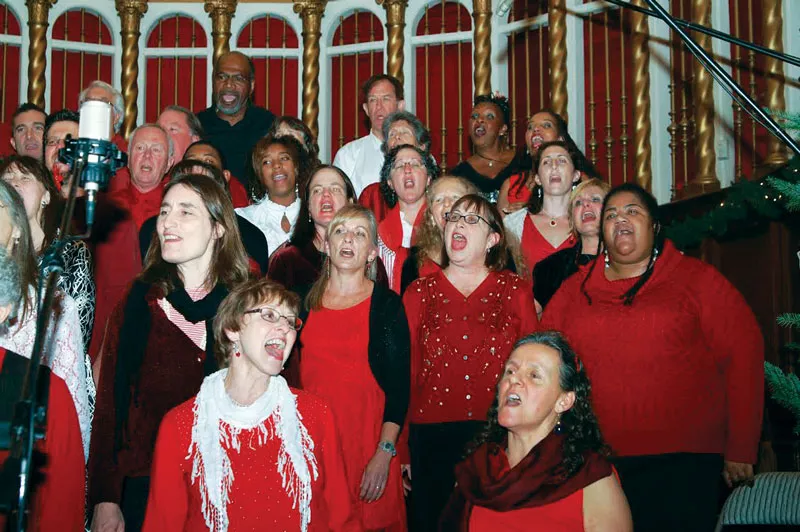 Are boy-band holiday albums and mall muzak draining your spirit? Are you secretly stricken that Mariah can't hit the high notes in "All I Want for Christmas is You" anymore? It's OK. Plenty of local songbirds and musicians are coming to your rescue.
At 8 p.m. on Friday, Dec. 12 and Sunday, Dec. 14, Humboldt Symphony and University Singers and Chorale bring you all kinds of sacred songs, Schubert's Magnificat and Corelli's Christmas Concerto ($8, $5, free to HSU students).
Arcata Interfaith Gospel Choir is doubling down on the sounds of the season with a concert featuring the AIGC Youth Choir and the McKinleyville Community Choir on Friday, Dec. 12 at 7 p.m. at the Calvary Lutheran Church and on Saturday, Dec. 13 at 7 p.m. at the Arcata Presbyterian Church ($15, $12, free to kids under 5). Also on Saturday, brass bands roam the streets of Ferndale serenading holiday shoppers with classic Christmas tunes from 2 to 4 p.m. (free).
If that doesn't purge the memory of Justin Bieber's Under the Mistletoe album, bring out the big guns. The Christmas Music Festival goes down from noon to 6:30 p.m. on Sunday, Dec. 14 at the River Lodge Conference Center with the All Seasons Orchestra, Humboldt Harmonaires, the Scotia Band, College of the Redwoods Concert Band, Tuba Christmas and others. There's even a sing-along if the spirit moves you. Belt it out.
— Jennifer Fumiko Cahill