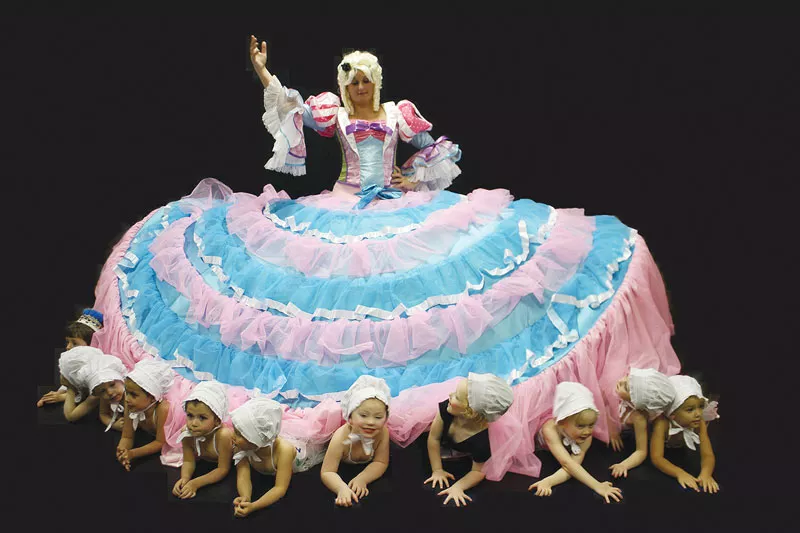 You can't just have one. The next wave of holiday dance performances is upon us with a trio of Nutcracker ballets to choose from — or chain-watch, depending on your stamina. On Saturday, Dec. 20, armies of chignons march toward you on tiptoe from three directions.
You know the story: girl meets boy/decorative kitchen gadget, boy battles rat king, fairy dancing ensues. Really, what's not to love about a man with a strong jaw who'll kill rats for you? The Van Duzer Theatre hosts the Bayside Ballet and Upper Studio presentation at 1 p.m. and 7 p.m. ($18, $12 kids). Prepare yourself for adorable kids, pointe dancing and leaping swordplay.
At 3 p.m. over at North Coast Repertory Theatre's stage, Trinity Ballet Academy widens its scope for Nutcracker and More with pieces from Dances of Noel. Greta Leverett directs a sold-out show celebrating the studio's 15th anniversary. Gloat if you already have tickets. If you don't, catch it next year — nobody wants to see shady types trying to scalp tickets outside a holiday performance.
The last show in the trifecta of tights is at the Eureka High School auditorium, where the Sundance Ballet Company, the Dance Scene and the Ink People join forces at 7 p.m. to bring you Carrie Badeaux's The Nutcracker ($10). Homegrown ballerina Michelle Joy returns from the Metropolitan Opera Ballet in New York to dance the part of the Sugar Plum Fairy. Expect over-the-top costumes — a 9-foot-wide Mother Ginger dress for starters.
— Jennifer Fumiko Cahill