Grant Scott-Goforth
L-R: Cooper McBean, Pete Bernhard, Lucia Turino.
The Devil Makes Three packed HSU's West Gym on Wednesday night, stirring an antsy crowd of 1,600 into a leaping, dancing frenzy. The band's doom-metal aesthetic, combined with its dark and sing-along-worthy Americana stomp music, was far more polished than any of the band's previous Humboldt County shows, but not overly slick. If you missed Jen Savage's interview with singer Pete Bernhard, check it out
here
.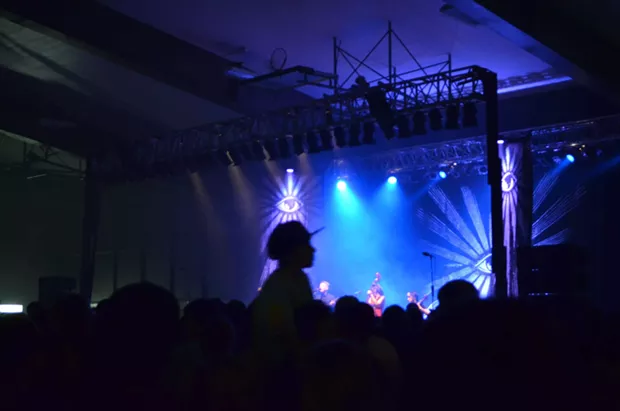 Grant Scott-Goforth
Shoulders were a popular vantage point.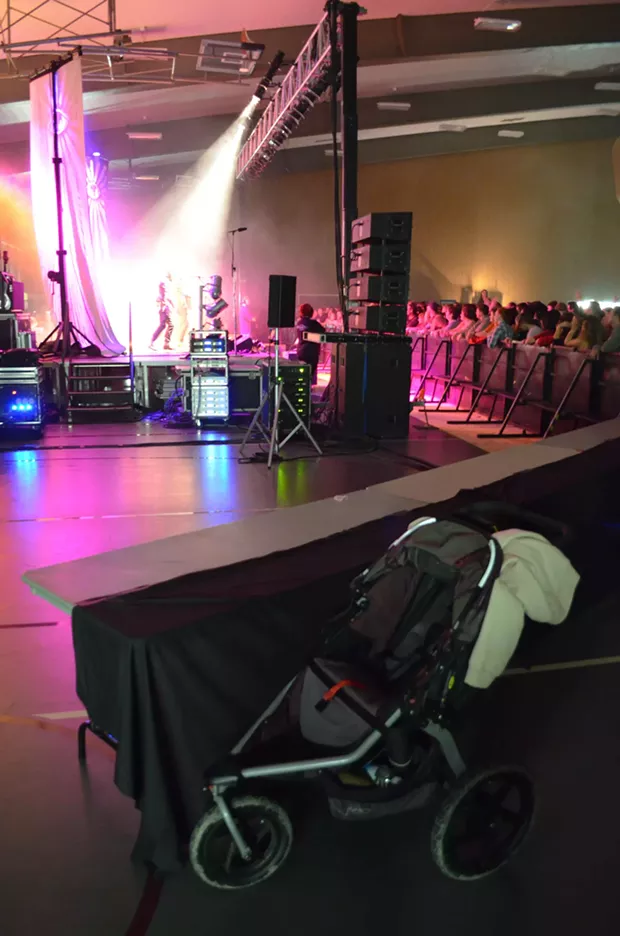 Grant Scott-Goforth
Kids like DM3 too.
Grant Scott-Goforth
The mosh pit started in the second song.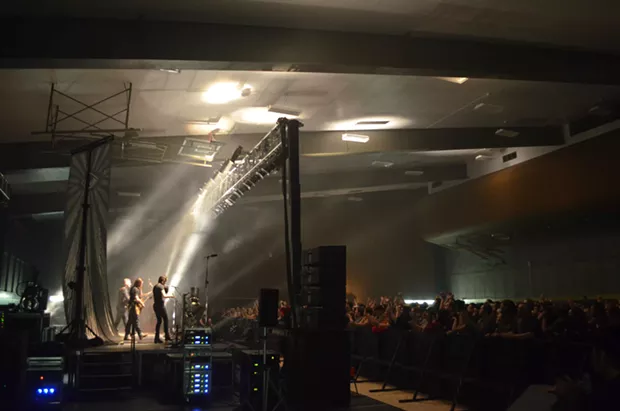 Grant Scott-Goforth
The band grew in size for a couple songs, adding fiddle and cello to the stripped down sound.