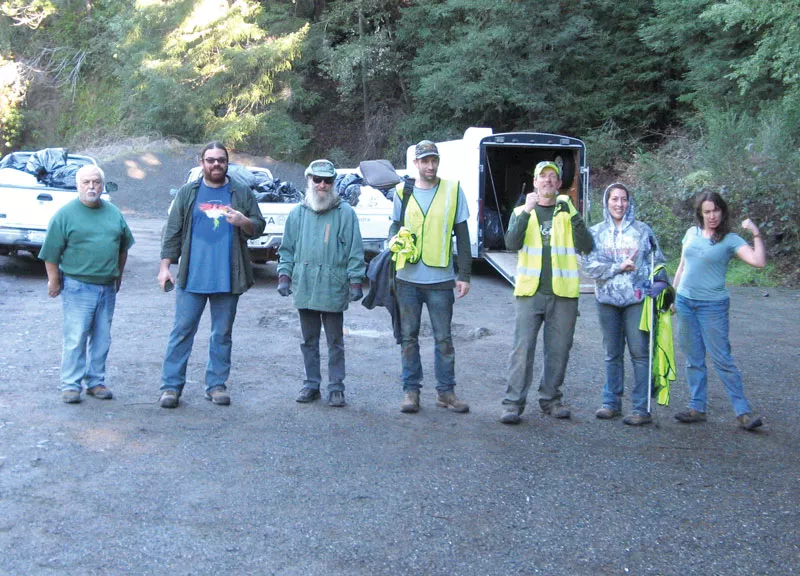 There are two kinds of people: Those who dump trash thoughtlessly, and those who come along and clean up after them. To quote a familiar bumper sticker, "We all live downstream." So party with those who respect our local waterways and the species they nourish — being good stewards can be a good time.
The Eel River Clean-up Project hosts an all-day benefit/party at the Mateel Community Center on Saturday, March 28 from 2 p.m. to 1 a.m. featuring music from local favorites on two stages. In addition to a musical line-up that includes Cold Blue Water, Asha Nan, NPK, Samb A More, Berel Alexander, the Funnicators and more, there will be kids' crafts and education, a barbecue catered by Smokin' Moses, beer and wine, and a raffle of gifts donated by local businesses.
Do your part to keep Humboldt beautiful and healthy for generations to come. You don't have to spend your weekend picking up discarded fishing line and rusty hooks from the banks of the Eel (although that would be nice!), but you can definitely make a donation, down a beer and shake your booty to Ishi Dube for the cause.
— Kali Cozyris