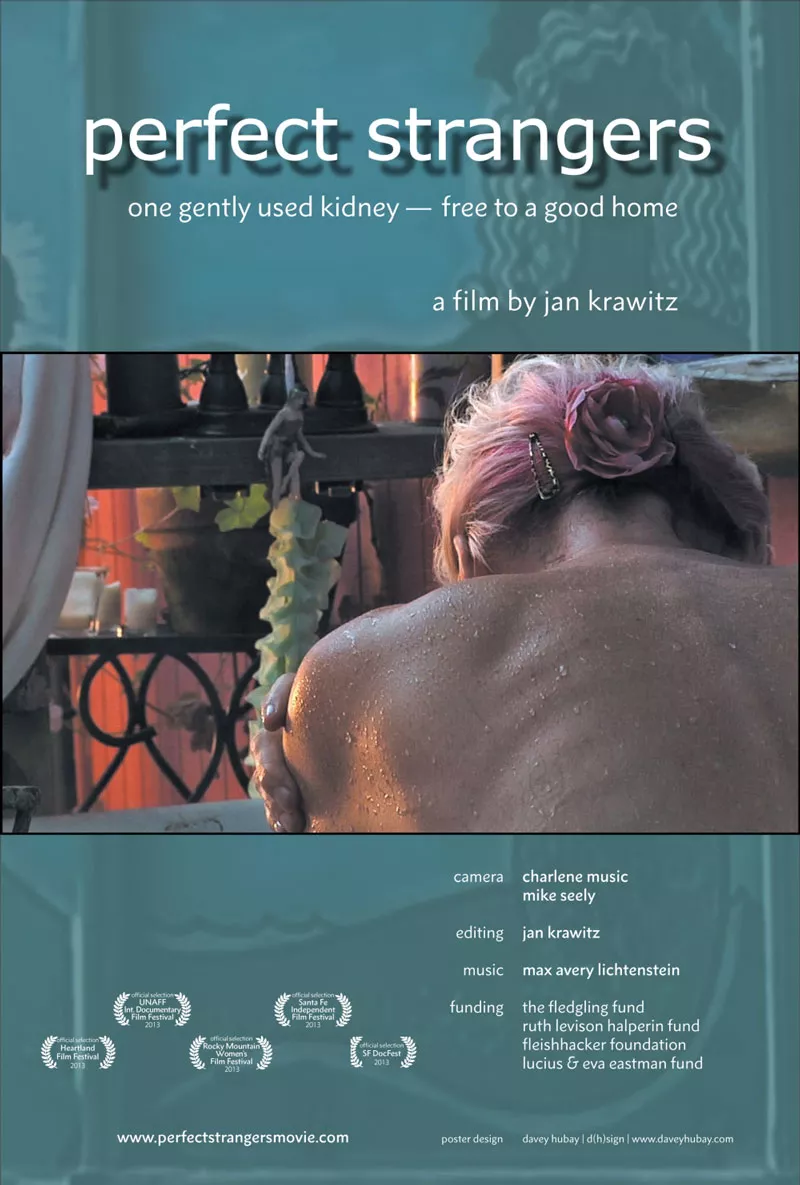 Need your faith in humanity recharged? Sure you do. Even the steeliest of cynics needs to step away from the online comment threads now and then and focus on the good in the world.
The award-wining documentary Perfect Strangers follows Ellie, a healthy massage therapist who decides to make an altruistic kidney donation — not to a sibling or a friend, but to someone she's never met — and takes "paying it forward" to the next level. Some 500 miles away in Humboldt County, Kathy is one of roughly 98,000 people across the country looking for a new kidney. She's tethered daily to a dialysis machine, crossing her fingers in hope of finding a match after all friends and family have been deemed unsuitable. Ellie and Kathy connect on a website and are on the way to relocating Ellie's "extra" kidney — not without risk, of course — and saving Kathy's life.
See the film at Humboldt State University's Gist Hall at 7 p.m. on Thursday, April 2 (free) and find out what makes somebody literally give of herself to a stranger, and what that gift means to the recipient. Director Jan Krawitz and the local subjects of the film will be on hand for discussion after the screening.
Faith restored.
— Jennifer Fumiko Cahill