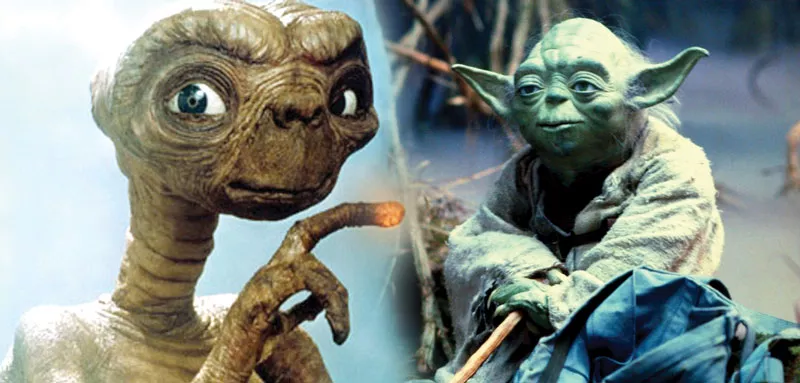 On Saturday, May 30, you'll have to choose between your favorite locally filmed 1980s sci-fi movies starring an ugly/adorable alien puppet thingy.
On the one hand, the Humboldt-Del Norte Film Commission is putting on Movies in the Park with E.T., in which you can spot scenic Fort Dick, as well as a young Drew Barrymore (free). It's the heartwarming friendly-alien-innocent-kids Spielberg adventure you loved, and now you can throw on a hoodie and watch the bike take off over the trees while you're surrounded by redwoods in actual moonlight — practically in the movie. Show up at 7 p.m. at Sequoia Park for DJ music and groove in the woods as the sun sets. Film rolls at 9 p.m.
On the other hand, Movies Under the Mural is happening at Los Bagels in Arcata featuring Return of the Jedi at 9 p.m. (free). Episode VI, people — it's pre-Jar Jar Binks, Yoda's not CG and Stormtroopers are smashing into trees at Grizzly Creek Redwoods and Jedediah Smith state parks. Bring your own chair and cozy blankie (that metal bikini from Comic-Con is going to get chilly), grab some free popcorn and blow it up like Alderaan. Too soon?
Listen: It's the sound of sci-fi fans rending their garments in frustration. But choose you must.
— Jennifer Fumiko Cahill