Mark McKenna
Adam Dietrich takes down an Oyster from the Humboldt Made booth at the 25th Annual Oyster Festival.
The 25th annual Arcata Bay Oyster Festival filled the plaza and plenty of bellies this past Saturday. The sun was out, the bands were swinging and the lines at the more than 50 booths snaked in all directions. When the judging was through, Sushi Spot took home
Best Raw Oyster
again, Folie Douce won
Best Cooked Oyster
and a tiny key lime pie from Emerald and Sage Catering snagged
Best Non-oyster
. By now we hope that, like us, you're finally able to look at a bivalve again because photographer Mark McKenna was there, darting between the grills, tents and revelers to capture the goings on.
Mark McKenna
Kumamoto oysters cook on a grill.
Mark McKenna
Rick Reeves shucks his support for his two daughters on the Eureka High School cheerleading squad.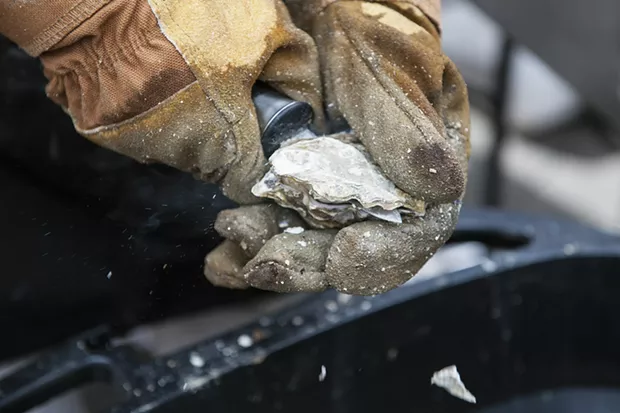 Mark McKenna
Those knives are no joke: Eric Lindstrom dons leather gloves as he shucks a Kumamoto for the Humboldt Made booth.
Mark McKenna
Ryan and Catherine McIntosh dive in.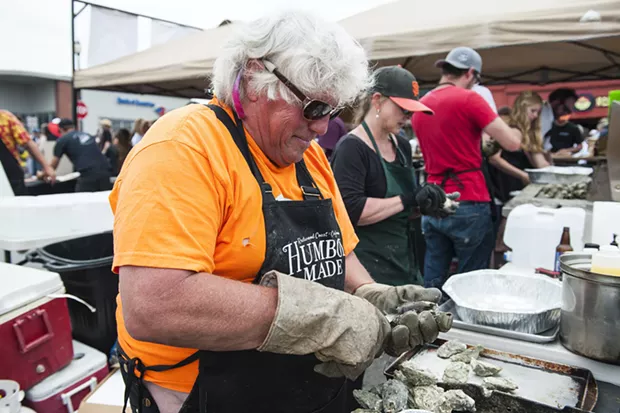 Mark McKenna
Don Banducci shucks a Kumamoto.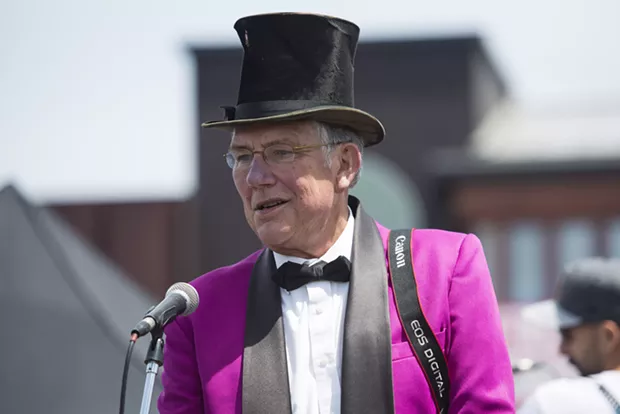 Mark McKenna
Dave Silverbrand works the mic on the main stage.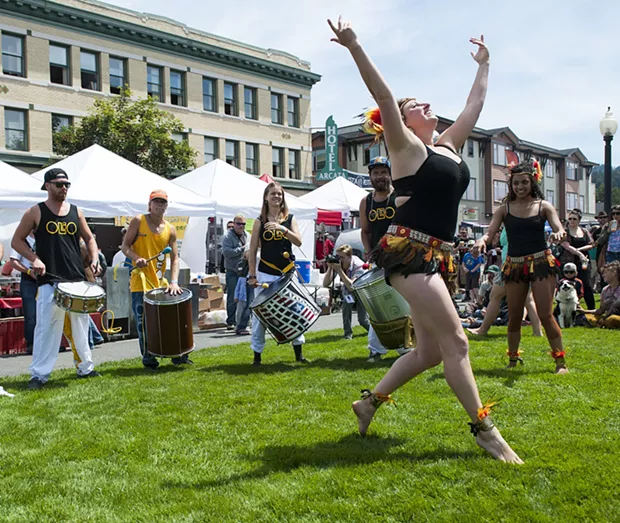 Mark McKenna
Drummers and dancers from Olio Music and Dance Collective entertain the crowd.
Mark McKenna
Samba in the sun from Olio.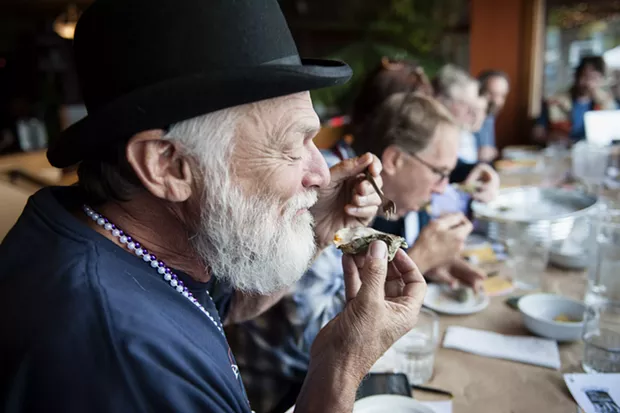 Mark McKenna
James Smith savors a contender during the Best Raw Oyster, Best Cooked Oyster and Best Non-oyster judging.
Mark McKenna
Shuck it forward: A total stranger handed a plate of oysters to Dan Becker of Roseburg, Oregon.