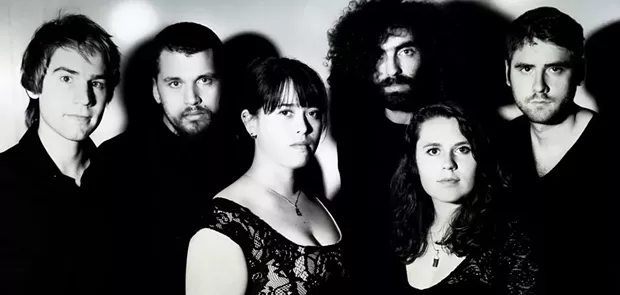 UPDATE:
According to the event's Facebook page: "Somehow related to the stock market glitch, Chinese stock market crash, United Airlines being grounded and The Wall Street Journal crashing this date was fumbled and double booked. The show is still happening but is just happening the next night -The 14th of July. Same time ; same place; same bands. Any questions concerning this should be directed to the Siren's Song Tavern. Sorry about the confusion."
So, go on
Tuesday
, people. Everything else is the same.
ORIGINAL POST:
This show should be weird and heavy and good with the avant-indie, Boston-based
Bent Knee
, ambient jamminess of Hendo's
Deep Dark Light
, and
The Fairy Rings
, a bunch of dudes that don't own motorbikes and are all like 12 years old (maybe slightly older), but rock out like some kind of background band at a 1960s-version of Sons of Anarchy.
At the Siren's Song Tavern. All ages, 9 p.m., no cover as advertised, but bring some cash to throw in the hat.