Jennifer Savage
Volunteers set up for the Roll.
Journal
contributor Jennifer Savage emceed this year's Roll on the Mattole, the Honeydew Volunteer Fire Company's annual fundraiser. Also in attendance was
Journal
staff writer — and Honeydew native — Linda Stansberry. Here's their report from the day:
LS
: Honeydew is the BEST! Reporting done. Everyone go home and donate some money to the HVFC!
JS
: This year's Roll on the Mattole delivered an exceptionally fine combination of music, sun and fun, all to raise money for the Honeydew Volunteer Fire Company, whose crew is responsible for covering about 75 square miles of rural Humboldt. Last year's Roll, combined with community donations, brought in enough funds for a much-needed new fire truck. This year's fundraising surpassed even that.
UPDATE: Claire Trower emailed to clarify that the Roll's goal is to fund operating expenses for the year – which total about $20,000 for workers' comp insurance, liability/truck insurance, supplies, fuel, radio replacement, etc. – and while last year's Roll brought in enough to top off the new truck fund, a significant portion was raised through other events.
In addition to the logistics of getting to and from fires in this remote part of the county, firefighters face halting flames under daunting physical conditions. That makes training an exceptionally serious matter — but at the Roll, that seriousness is offset by an infusion of fun (at least for the spectators) when the top firefighters from the HVFC compete with those from the Petrolia, Whale Gulch and Telegraph Ridge fire departments in the Firefighters' Challenge. The challenge consists of multiple exercises involving equipment and simulated fires, worth varying points and scored by the pros from CalFire.
Jennifer Savage
Volunteer firefighters in the first relay of the day.
LS
: Um, yeah. I decided to do my part by engaging in a little pre-competition smack talk, per tradition. Petrolia and Whale Gulch were suitably intimidated by my verbal prowess, but I'd completely forgotten that the CalFire guys were judging, not competing. It wasn't until after the trials started that I understood their blank looks. I asked them not to hold it against us, which they gallantly said they wouldn't. Not that they had a single opportunity to criticize, because HONEYDEW IS AMAZING!
Jennifer Savage
Digging a fireline is hard enough in the sunshine.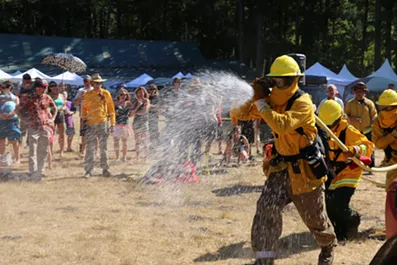 Jennifer Savage
The race is on!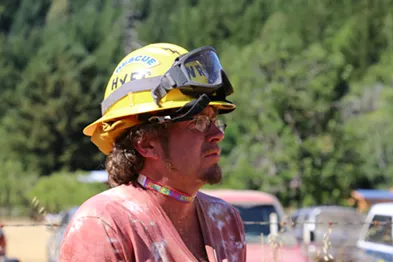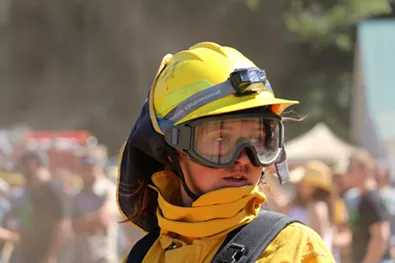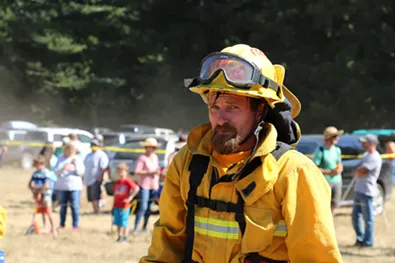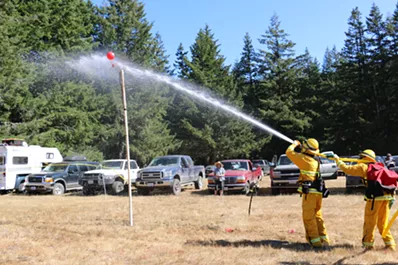 Jennifer Savage
Success!
Jennifer Savage
Exhaustion sets in, albeit temporarily.
Jennifer Savage
"We did it."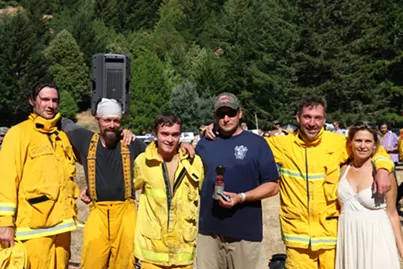 Jennifer Savage
Post-challenge breather

JS
: A family atmosphere prevails at the Roll — face-painted, music-loving kids abound.
LS
: We love our little future firefighters! Honeydew!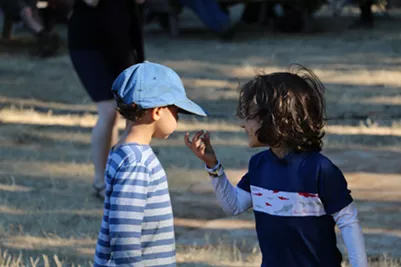 Jennifer Savage
Ray Lingel and granddaughter.
JS
: First District Supervisor Rex Bohn was on hand, grilling oysters through the day and bringing his mad live auction skillz — raising $3,600 in under three minutes — to the dance floor in the evening.
LS
: The music and food were awesome, but when are we going to get to the story of Honeydew's inevitable triumph? Honeydew!
Jennifer Savage
On the block.
JS
: Throughout the day, music, food, dance and good vibes emanated through the Roll.
Jennifer Savage
Shaman Nature
Jennifer Savage
Event organizers Linda Yonts and Kara.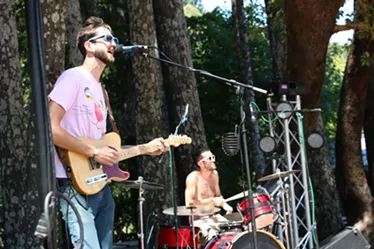 Jennifer Savage
Black Star Safari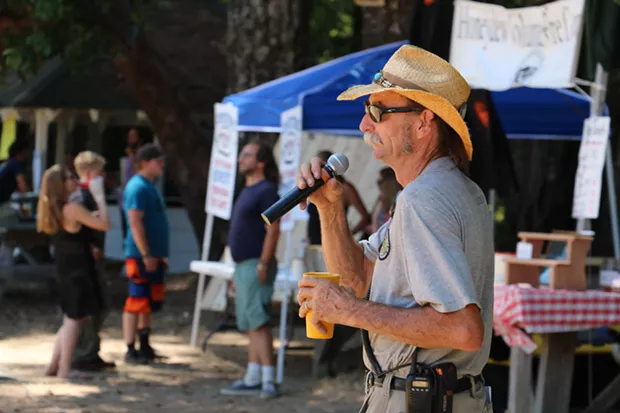 Jennifer Savage
Fire Chief Marcus Dube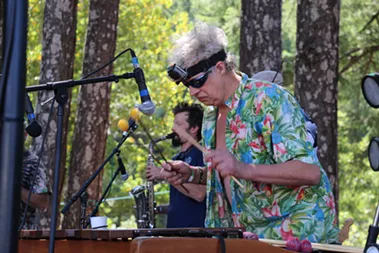 Jennifer Savage
Lost Coast Marimbas
Jennifer Savage
Gail Samuels.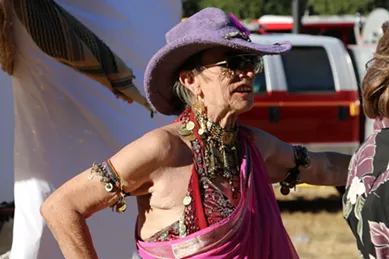 JS
: After the judges tallied the firefighters' teams scores, everyone gathered for the presentation of the trophy.
LS
: Honeydew? Honeydew!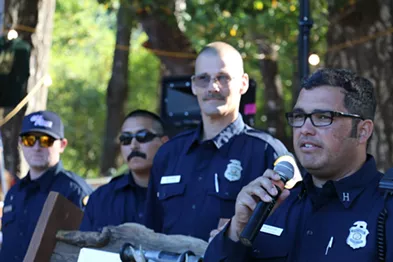 Jennifer Savage
The judges announce the division winners.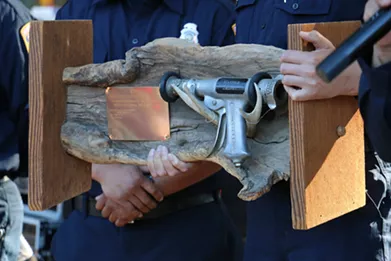 Jennifer Savage
And the winner is...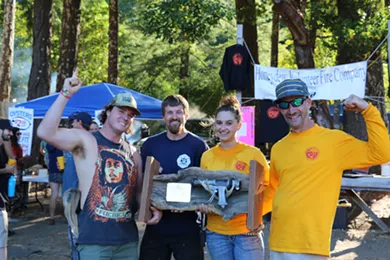 Jennifer Savage
Honeydew!
LS
: Honeydew!
JS
: Honeydew!