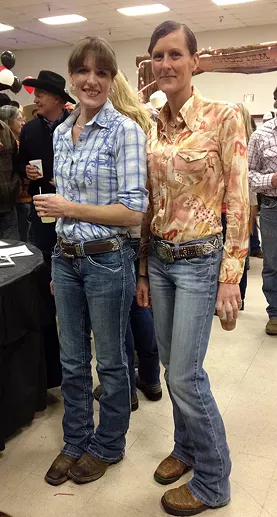 Jennifer Fumiko Cahill
Brandy Mincks and Sorrel Divis button up and buckle up.
Next year, when you're standing in front of your open closet wondering what to wear to the Humboldt Del Norte Cattlemen's Association's annual spring dinner and dance, you'll want to scroll through this slideshow. The guys and gals who kicked up their heels in the Humboldt County Fairgrounds' Belotti Hall came correct. (Incidentally, turquoise is having a serious moment.) While volunteers dished out barbecued tri-tip, attendees cruised the auction items — everything from a Guy Fieri-themed basket to a log cabin dollhouse to a throne of horseshoes and antlers — and brought the ranch-style swag.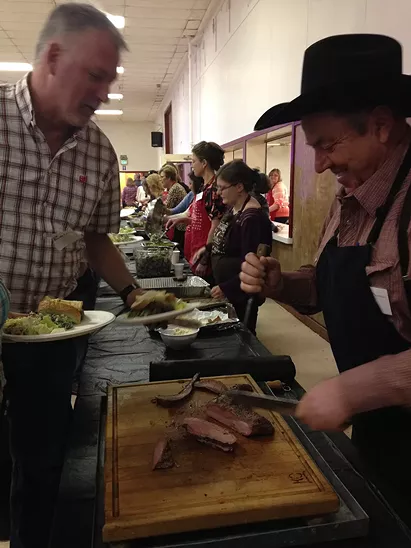 18 slides